It's Not Too Late to Buy Tickets for Woodshop Classix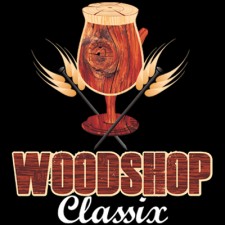 Woodshop Classix, the most prestigious craft beer tasting/bottle share is a few days away. You still have a chance to take part in an experience of a lifetime buy heading over to http://www.woodshopclassix.com right now and purchasing a ticket.
For those who have NO IDEA what I am talking about, let me help you along in understanding exactly how much fun you could have this weekend by safely heading down to Anaheim, CA.
You may be a bottle share veteran, and you may not. If you aren't, basically there is a very deep rich craft beer enthusiast culture here in Southern California. Within that culture, you will find people so into craft beer that they spend lots of resources to track down the latest and greatest beer from around the country. While I pride myself on trying to keep up with that stuff for The Full Pint's reading enjoyment, there are folks who are FAR deeper into this scene.  Whether it be a Saturday afternoon at The Bruery, or a 10am bottle release at The Lost Abbey, you will find many of these enthusiasts cracking the latest, greatest craft beer bottles from all around, with the intention of sharing, and perhaps a smidgen of showing off. Needless to say, I've been lucky enough to try beers I probably would have never gotten to try if it wasn't for this wonderful society of men and woman here in SoCal.  If you've bumped into me at certain event, you'll know I'm hip to the game, and try to bring out beers nobody has tried around here. It's a fun way to explore the world of craft beer.
Woodshop Classix will be bringing everyone from this 'scene' under one roof, in a who's who of beer geeks. The best part about this year's event, is that the event organizers are lovingly opening their arms up to people who may not have been aware of all the fun that has gone on for the past 5 years, and that INCLUDES YOU.  You have no reason to be intimidated, as the very core of this event is the love of world class beer. As craft beer gets bigger, the amount of people who enjoy nothing but the finest will grow, and we want you to be a part of that.
So what can you expect? Well based on my encounter with last years Woodshop event, you will be in a restaurant in Anaheim with a couple hundred people with beers you have never heard of or only dreamed of trying. Think of how speed dating is portrayed on tv. Going from table to table, having a quick stop and chat while a random person offers  a few ounces of pure nectar. All the while, there is a family style buffet of food, stations set up with fine cheeses, and a wall lined with taps to pour featured beers provided by the event organizers.
The organizer Chris Quiroga, who you might know from Blue Palms Brewhouse, has been scattering fun, exciting messages on Ratebeer and BeerAdvocate and the OFFICIAL Facebook page including these gems….
Food confirmed from Beachwood BBQ, Blue Palms Brewhouse, Stuffed Sandwich, the illustrious Randy Clemens, and some hot items screaming off the grill and out of the kitchen of Club Bravo. Also some nice small bites and beer pairings and other fun stuff.

AND CHEESE! Wonderful, wonderful cheese. . .
and
So here is a partial preview of the draft list, as well as a primer for the event's overall structure– a "starter" list, of sorts. Some of this is still subject to change, because although the beers are all COMMITTED, I've only picked up about 5 beers in total so far, and I'm going to be making some keg runs this week and even through next week to get everything 100% confirmed. . . but it's going to be good!

Craftsman Sour Lavender
De Ranke XX Bitter
Pizza Port (Carlsbad) Revelations Belgian Strong Pale Ale
High Water Retribution Double IPA
Maui Bourbon Bal-Aged KGB Russian Imperial Stout (courtesy of TheFullPint.com)
AleSmith Speedway Stout (cask-conditioned)

These are the beers that will be available from the very beginning of the party, and throughout the entire day (until they're gone). Then we'll have another section of beers that are in a blind tasting area (so I unfortunately can't reveal those beers) that will also be available right from the get-go, as well as a few kick-ass homebrews in yet another area. Finally, we have a stable of "extra special" things that will be served at scheduled times throughout the day (like every hour or two). Good stuff, like non-US-distributed classic lambics, non-California-distributed "anti-classic" experimental beers, and other nice treats that we have been able to round up in quantity.
So really, if you can make it this weekend, I would advise it. For $45 prepaid or $50 at the door, you are getting access to some of the best beer and food in the entire world. Jonny Fullpint and I will be taking a train from Downtown LA to Angel's Stadium and cabbing it over to Club Bravo, but alternatively, you could find a nice friend who loves good food to purchase a Designated Driver ticket as well.  You can purchase these buy visiting http://woodshopclassix.com .  If you are wondering what beers to bring, you can pick something special from your cellar, or you can hit us up for some personal suggestions through our contact form, or on Facebook and Twitter. Hope to see you there.