GABF Fallout: PBR Wins Gold, Falling Rock Myth, Drinking Like a Local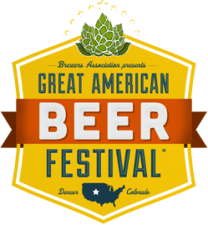 Danny Fullpint is wrapping up his GABF 2012 coverage with some random thoughts on the hot topics coming out of the Great American Beer Festival.
PBR Wins Gold
The twittersphere went crazy when we announced that Pabst Blue Ribbon Beer won a gold medal for Best Light Lager at the GABF awards this past weekend.  While we don't cover anything but craft beer on The Full Pint, I'm here to say that PBR is delicious.  Don't believe me?  Do you believe the judges? Because I do. Without getting into technicalities, the judges at the GABF are trained professionals who are given a style guideline for whatever category they are judging, and they pick the best beer according to that set of guidelines. And what are those guidelines? Here they are, straight from the Brewers Association's GABF Website.
A. Subcategory: American–Style Light (Low Calorie) Lager
These beers are extremely light colored, light in body, and high in carbonation. Calorie level should not exceed 125 per 12 ounce serving. Corn, rice, or other grain or sugar adjuncts are often used. Flavor is mild, and hop bitterness and aroma is negligible to very low. Light fruity esters are acceptable. Chill haze and diacetyl should be absent.
Original Gravity (oPlato): 1.024–1.040 (6–10 oPlato) ● Apparent Extract/Final Gravity (oPlato): 1.002– 1.008 (0.5–2 oPlato) ● Alcohol by Weight (Volume): 2.8–3.5% (3.5–4.4%) ● Bitterness (IBU): 5–10 ● Color SRM (EBC): 1.5–4 (3–8 EBC)
So, you may not like this style of beer, you can make fun of it, and call it silly names like "Fizzy Yellow Stuff", "Piss", "Swill" or whatever, but for those who do enjoy this style, PBR is the best.  To paraphrase Tomme Arthur of Lost Abbey (who enjoys Mickey's), PBR is a drinking beer that you can enjoy without thinking too hard.
It is damn near water, but it has a tad bit of alcohol, hops and character.  My dad has drank it since before I was born, and it's always been a part of my life. Oh yeah, I ain't no hipster.
Falling Rock Myth
Without a doubt, Falling Rock Tap House is the most popular craft beer bar in Denver, if not Colorado.  While on the festival floor, the conversation goes like this …
Dude 1: "Where are goin you after the fest?"
Dude 2: "Well Dudes 3,4 and 5 want to go to Falling Rock."
Dude 1: "Man, I hear it's a real shit show there, I'm going to skip."
Dude 2:  "Yeah, maybe we'll just stop in, or find somewhere else to go."
Dude 1: "Meh, maybe I'll grab a beer, but for sure it's going to be hell."
I popped in with the gang 3-4 times at Falling Rock over the course of 3 days.  Was it crowded? Yes, certainly. Was it a shit show? Not hardly.  Failing Rock has more room that some of the hottest beer bars in San Diego or LA have. More room that Chicago's famous Map Room or Philly's Monk's Cafe as well.  For having every crop-dusting  beer dork in America under one roof, and announcing very special beers every hour, I found it very easy to get a beer and a spot to enjoy it.
Drinking Like a Local
As the co-founder of The Full Pint, I get to try beers from all over the country 'year round.  After a good lap around the Denver convention center on Thursday night, myself and the team looked at each other and said "let's go to California."  No knock on all other regions, my palate has no borders, I wanted to drink the dank hoppy beer I love.  So in one row at GABF, I got to graze on Alpine, AleSmith, Ballast Point, Beachwood BBQ and Brewing, The Bruery and Bootleggers.  Not bad right?  So all weekend, people would ask me "So what beer stood out?" "Alpine Duet" I would proclaim. I felt a little guilty that I wasn't trying to discover the next big thing, but I was enjoying drinking like a local.