How Did Dan Do With his 2013 Predictions?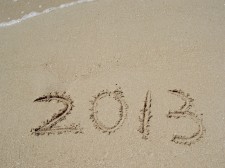 Last year, around this time, I made some bold predictions for the year as for what would transpire in the craft beer industry. As you will see below, some were spot on and some were completely wrong.  Stay tuned for 2014 predictions, here's a run down of my crazy predictions with the actual outcomes. Cheers!
The biggest brewing fad of 2013 will be the ABT Quadruple.
Right off the bat, I was sadly wrong about this.  After Westy-mania died down, there wasn't this crazy demand for Rochefort 10, St. Bernardus Abt. 12 nor was there an influx of new American made quads because of this. River North Brewery in Denver has made a terrific quad, but this style unfortunately didn't take the nation by storm. By my estimate, the fad of the year was adding IPA to the name of ales, regardless of color, malt bill or IBU.
Samuel Adams will put a "West Coast IPA" product on the market.
I nailed this one luckily. From Sam's own website: "Introducing Rebel IPA, the first all-American hops, West Coast style IPA from the same brewers that started a craft beer revolution in 1984." This will be on tap and bottle across the nation. Boston Beer company not doing this would be leaving tons of money on the table. When you have the ability to make a product that people want on a large scale and you have shareholders, you can easily anticipate these types of things. While not nearly as dank as any of my personal favorites, this beer will give a run to hoppy staples like Sierra Nevada Pale Ale and Stone IPA.
Less and less brewers will hold "Get-in-line-real-early" Rare Beer Releases.
This is mostly true, there was much more order for these brewery only rare bottle releases, but I think those who have been in the "game" have gotten used to the less organized releases, and thus have quieted down a bit.
Allagash will release a sour ale into full distribution.
Allagash in fact put a sour ale into full distribution, with their FV13 beer.  Allagash is smart to work the kinks out before rolling the product out nation wide, and I am still hoping for the Coolship series to make it out of Portland one day.
The Bruery will put another retail establishment in So Cal.
The ink didn't even dry on this prediction before we heard of the closing of The Bruery Provisions in Orange, CA.  It was a charming shop, and seemed like a slam dunk much in the way Stone Company Stores are. I completely understand why they didn't continue with this model, and their remodeled tasting room has filled the void of that store.
Dogfish Head will produce a sour.
I was wrong on this one.  I've underestimated how popular DFH's current format is, and understand better who their current audience is now.  Never say never, I don't think we'll be seeing this in the near future.
eBay beer sales will be back in full swing.
With eBay trying to cover it's ass and some vigilante craft brewers, this sadly didn't happen. As a result, semi-private websites popped up offering expensive rare bottles of beer, Craigslist became a (sketchy) platform for selling beer, and trading got a lot more interesting, as some folks still go by eBay prices when there is no eBay beer market any longer.