Cellar Report – Stone, Firestone 10, The Abyss, Black Tuesday and Du BUFF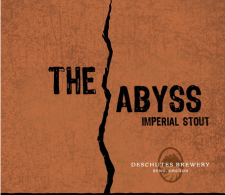 As a beer lover, collector and trader, I have a stock pile of beer in my house or garage that I refer to as my cellar. For the most part, I save strong beers for pure enjoyment, and a little bit of education at the same time. Here are a few beers that I've tried at recent tasting or from my own collection that I'd like to share with you.
My conditions: In the California winter months, my garage stays very cool and dark (60 at the warmest, down to low 40's at night), and in the Summertime I move my stash into a spare room (that I keep dark and cooler than the rest of the house.)  My air-conditioned cooled house stays around 68 degrees during the hottest outside hours, so I imagine my spare room is coming in cooler than the warm hallway my thermostat is in. I know not going above 55 degrees is the recommendation, and going above will accelerate oxidation and 'aging', so keep that in mind if you have better or worse results on the following beers.
Ken Schmidt / Maui / Stone Kona Coffee Macadamia Coconut Porter – Originally released: September 2009 – Revisited December 2011 – When I had this beer fresh, it was super tasty, with a little bit of alcohol bite, and very magical. Expectations: I had none, I just wished I had saved more, as it was a favorite, and Stone doesn't seem to have much left either. Report as of December 2011: I cracked two bottles. The first one seemed infected. An unpasteurized beer with  Macadamia Nuts and Toasted Coconut, the chances of something crazy happening in the bottle go up a bit.  I thought I had nothing to lose by cracking another one, I did, and it was fine.  The coffee seemed far more pronounced, and the body seemed to have gotten lighter.  I would prefer this fresh, and it would be awesome if it was made again. It did very well, aged in bourbon barrels. If you have em, drink them now.
Firestone Walker 10 – Originally released: November 2006 – Revisited December 2011 – A little less than six years ago in November of 2006, Firestone kicked off their anniversary ale program with 10.  The beer was $10 a bottle, and like a real noob, bought a bunch, drank a bunch, and only saved one.  Had I known about "trade gold" then, I would have held onto a few more.  As for the beer itself, it was very boozy, with a full, typical strong ale mouthfeel. Expectations: I didn't have high expectations for it. Some friends said it is at the bottom of the hill, some said it's fine. It's six years old, and it was a blend of already aged beers at that point. Report as of December 2011 – At a Firestone Walker event at Stone World Bistro and Gardens, my two friends Mike and Mike brought out their Firestone collection (all anniversaries, all vintages of Parabola,Abacus,etc) to share with others in attendance.  They were generous enough to share with my some Firestone 10.  It had some cardboard in it and no body. There was still some sweetness and alcohol sting.  I will most likely crack mine for a vertical party after 16 is released.
Deschutes The Abyss 2009 – Released Yearly: Vintage 2009 Revisited February 2012 – Dechutes' most popular beer with the advanced beer crowd has been The Abyss. It's a blended Imperial Stout, with some of the blended Stouts aged in Bourbon Barrels.  Unfortunately, the 2009 batch is widely believed to be infected.  My own experience in 2010 with a 2009 was not positive. It was very sharp and tart, which was almost passable when cold, but as it warmed up, it was like some old stinky milk and red wine vinegar in my stout.  I know the sour stout is being played with these days, but this wasn't cool unfortunately. Expectations: None, the beer was sour in 2010, how could it be better in 2012? Report as of February 2012 – Naja's place put a keg of this on for their Barrel Aged Beer night two weeks ago.  I had never had the 2009 on draft, so I had a half glass to see what's up.  While this was less tart than the bottle I had, it was noticeably tart, and the body fell completely apart. Tah well. We know the problem has been fixed in subsequent years, and they haven't let a product like that go to market since, without acknowledging it and making good on it.
The Bruery Black Tuesday 2009 – Released October 2009 Revisited November 2011 – The Bruery made their name nationally with their 18 % Bourbon Barrel Aged Imperial Stout,Black Tuesday. As a an alcoholic beverage that you would have no more than 4 oz. of at a time, taking small thoughtful sips, it's ready now. For those who are looking to have a full glass of it, that day may never come, but depending on how you approach it is how you will best enjoy it.  The bottle suggests this beer can withstand some time, I got to check it out 2 years later. Expectations: I think at the two-year mark, it shouldn't be that much different. Report as of November 2011 – Surprisingly, the only thing different would be less alcohol sting. The body is the same, tons of bourbon/vanilla/chocolate, just a little more integrated. I'm hoping to geez in on more samples at parties so I don't have to crack my sole bottle.
Victory Brewing's First Batch of Saison Du BUFF – Released Summer 2010 Revisited January 2012 – Stone, Dogfish Head and Victory Brewing teamed up to make one of my top 3 favorite beers of all time, Saison Du BUFF.  The cool part about this collaboration, was all three participating breweries brewed, bottle and distributed a batch. When they were fresh, I ranked them at Stone, then DFH, then Victory, with the main reason being "character."  Stone's was the most unfiltered and charismatic, while Victory's had barely a haze to it. I like a nice rustic Saison, and in my mind, I feel the beer has a better chance of developing when it still looks alive.  Expectations: I thought the beer would be significantly less good than when fresh. Report as of January 2012 – The beer was in perfect shape, and equally as tasty as when it was fresh.  It had a pretty head and a little more cloud to it from when it was fresh, but didn't have the particulate the Stone version has now. Happily surprised.