Awesome ,The President is Using Targeted Marketing on Craft Beer Drinkers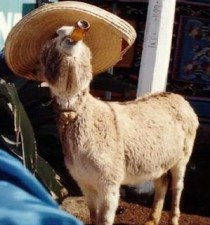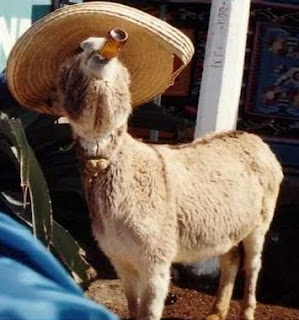 Danny Fullpint sounds off on the recent White House Home Brew recipe deal, as well as the DNC having a brewer speak at the convention. 
Arguably one of craft beer drinkers biggest pet peeves with The Bud, Millers and Coors macro beer space, is how they blatantly market to all of us in such an insulting way.  We like our beers fresh, we like them hand made, we don't need clever ads with hot woman or comedy to trick us into buying something tasty.  Regardless, these big companies target you all day long with the shows you watch, the radio you listen, the sports you love, etc.
Now our President is using your love of craft beer to mass market a political campaign.
I have no love for either political party or Presidential Candidate, so know this is nothing against President Obama or for the GOP.  With this past weekends WhiteHouse.gov's release of The White House Honey Ale, and Port City Brewing founder spoke at the DNC, that craft beer is being used as a social media strategy to advertise Obama's 2nd term campaign.  I'll be the first to admit we (The Full Pint)  got sucked right into it by running the story, and naturally blasting it out to all of our social media outlets.  Not only did this hit the front page on almost every online publication, it hit main stream news, so you can get an idea of how "viral" this story got.  That is some pretty clever advertisement. The point is, it appears Obama's campaign team saw a ripe, educated, emerging culture to advertise to, and people aren't looking at it for what it is, targeted advertisement to a large, specific group of people.
But I Like President Obama and I Think This is Good For Craft Beer!!
Some might say this is way cool, and any attention to craft beer at the main stream level is a good thing.  You might be right, craft beer is being talked about more than it usually is this week, and that helps raise awareness. For me it is more about the timing to get The White House/President Obama lighting up our Facebook Feeds during the peak of election season that makes it feel disingenuous.  I know we've all opted into this online culture we live in, and it won't be the last time we get slickly marketed to, but I just wanted to it point out to you, as you may be one of the more righteous craft beer drinkers or foodie that wasn't looking at it from this angle.
Once election season is over, and I see our current President/Government put a positive light onto craft beer, I will eat my words, but as it stands it just smells like a gimmick.