A Look Back at 2011 Part 1 – Allagash, Pretty Things, Dogfish Head and Cigar City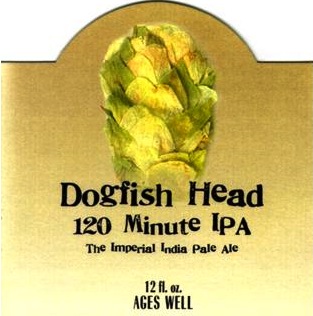 Dan recaps some memorable moments in the craft beer year of 2011 by running down some milestones from the likes of  east coast players Allagash, Pretty Things, Dogfish Head and Cigar City. Cheers!
Allagash
Allagash was way ahead of the curve as far as marketing fancy, pricy bottles of ale. They've been doing it long before the Lost Abbey's and Bruery's of the world, and have recently taken a backseat to some of the new fancy players. While they started in 2009 with Vagabond, than Gargamel, Allagash ramped up their sour game with their Coolship line. The Coolship line is a very small run of authentically made sours. By authentic, I mean that they used a Coolship to have their beer spontaneously ferment, rather than tossing in some bugs to get their beer to sour like a lot of American sour makers. While Allagash made this a very low key, small yield project, it captured the imagination of sour heads and traders, and put Allagash back in the limelight where I think they belong. Let's hope they make room for larger runs of this yummy stuff.
Pretty Things Beer and Ale Project
It wasn't until Pretty Things Once Upon a Time..KK was heavily nominated in our Best Craft Beer of 2010 poll that I became aware of these guys. Immediately, I went on to ratebeer.com, and struck up a trade for KK, and was impressed with the overall product these guys had to offer. While they don't have their own facility, these gypsy brewers have great catchy labels, and a core lineup of beers that aren't your boring ass Amber Ale,Brown Ale,soapy East Coast IPA.  By summer of this year, Pretty Things made it out west, and can now be found in finer liquor stores, Bevmo's and etc. It says a lot for this brewery, as here in SoCal, we are concentrated with established locals, and even more rookie breweries popping up weekly. I see big things for Pretty Things.
Dogfish Head
Possibly one of the top 3 most popular craft breweries in the country, Dogfish Head continued to captivate their existing audience as well as taking a big slice of the new craft beer fan pie. In 2011, they are having challenges meeting demand and are faced with tough decisions on how to spread the love around the craft beer crazed US. In Spring, they made the announcement they would be pulling out of certain markets, which led to many groans, cries and complaints. After struggles in 2010 with getting one of their most famous beers to ferment, 120 Minute IPA made it's debut this past summer to a lot of fanfare. Again, they were met with tough decisions on where to send their bottled 120 Minute, which subsequently resulted in more unhappy DFH fans.  While California was officially not on the 120 Minute list, many fine beer bars were allotted kegs of this massive beer to enjoy. In short, Dogfish took care of their loyal fans the best they could under the logistical circumstances.
Cigar City Brewing
Hunahpu's Imperial Stout. If Cigar City had to stop making the 5 dozen other beers they make around the clock, and just made Hunahpu's, I'd be fine with that. But that's not the case, as they are still churning out their flagship lineup, their experimental lineup consisting of crazy treatments to the flagship beers, collaborations with Mikkeller, Hill Farmstead, Roots, The Bruery, as well as knocking it out of the park with Barrel Aged treated Hunahpu's and Marshall.  Late this fall, word got out that they would be getting ready to can their flagship lineup, which is the trend these days. In extra hot and sunny Florida, I can see some of their beers being better off in a can, and it will most likely save them money and help push their product farther. I'm sure some of you have experienced an off beer or two from them, but for the most part, they have really shaken their first year kinks out.
We will continue to recap the year in craft brew until the ball drops, so stay tuned loyal readers. Cheers!
Click here for Part 2
Click here for Part 3
Click here for Part 4
Click here for Part 5
Click here for Part 6
Click here for Part 7