A Guide To L.A. Breweries – Mr. Brightside Edition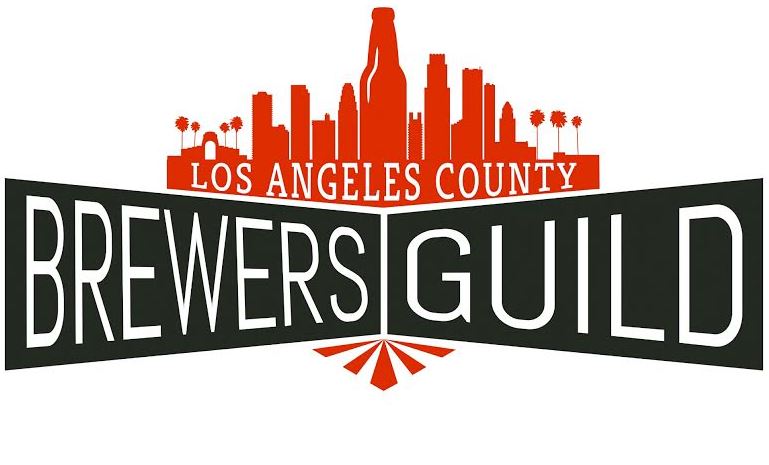 A few years ago, I wouldn't have been able to name a half dozen good to great breweries in Los Angeles. Due to the popularity of craft beer as a whole, Los Angeles is slowly but steadily emerging as a scene to hang your hat on. Also it's a scene worth visiting if you are traveling from out of town.
While I have not visited all 32 breweries in the Los Angeles County Brewers Guild, I've tried many,I have friends with great palates that I trust who recommended I try ones that I haven't.  So while it would easy to throw shade on some of the crappy to mediocre breweries (every city has them), I'm going to share the breweries that have made a great impression on me, and that you should check out if you are in the area.
In alphabetical order…
Beachwood BBQ & Brewing in Long Beach,CA – Owner Gabe Gordon and his rockstar brewmaster Julian Shrago haven't missed a beat since opening day. Julian was a decorated homebrewer with a big reputation prior to Beachwood's opening, Gabe proved to be a force in the restaurant business, and made a name for himself with his first Beachwood BBQ location in Seal Beach,CA.  They make very clean ales with fun names.  They are dipping their toes into barrel aged sours, and it will be fun to see that venture unfold. LINK HERE
Craftsman Brewing  in Pasadena, CA – Craftsman Brewing has been a staple in Los Angeles well before the "craft beer boom." Probably more famous that beer Mr. Mark Jilg brews, is his stance on not opening a tasting room, not bottling, and pretty much playing by his own rules.  I've never had a bad Craftsman beer, even if it wasn't a style I drink, and all the styles I do like, he makes perfect. The true definition of Rock and Roll.
Eagle Rock Brewery  in Los Angeles, CA – While not that old, these guys could be considered one of the pioneers of the LA Beer Scene as we know it.  Owners Jeremy Raub and Ting Su started brewing very simple, clean, approachable beers in this little warehouse off of the 2 freeway, and have stayed true ever since.  They've never gone obnoxious or caved into the latest trend with their beers. While they hit some bumps in the road with regards to their permit in Los Angeles, they are a staple of the scene. LINK
El Segundo Brewing in El Segundo, CA – One of my personal favorites, three minutes from LAX is El Segundo Brewing.  Why are they one of my favorites? Because I love west coast IPAs and Double IPAs and they make them so well. LINK
Golden Road Brewing – The brewery people love to hate or hate to love, not sure which exactly, but maybe it's because they were able to do what most brewery owners dream of, which is build a big beautiful shiny facility on day one, and pump out really good ales and lagers. They have a fun pub where you can eat, play games and of course drink their beers.  "Haters gonna hate, it will only make our love stronger yo." – Quote Kevin Federline. LINK
Highland Park Brewery in Highland Park,CA – If you are looking for that small batch, experimental, quasi rustic take on craft beer, Highland Park has you. Located in what was once only a craft beer bar in the emerging neighborhood of Highland Park named Hermosillo, Highland Park Brewery is a fun, divey place to hang out and drink fresh, interesting beers. They make clean ales , sour ales, and all have been tasty. LINK
MacLeod Ale Brewing in Van Nuys –  While I haven't had many of their beers, I love what they are doing. They are making delicious traditional cask ales. So if you are looking for a 9% 100 IBU Double IPA, don't bother, but if you want a super drinkable delicious English style ale, they got you. LINK
Monkish Brewing in Torrance, CA – If you like Belgian Ales, nobody in Los Angeles is brewing a better interpretation of classic and new twists on Belgian beer.  Every Monkish beer I've had has been great even if Belgians aren't my thing. They have a great grasp on Brettanomyces, so you will most likely enjoy their wild offerings. LINK
Phantom Carriage in Carson City, CA – Our longtime pal Martin Svab was talking for years of opening his own brewery, and he finally did!  He's been wowing friends for years with his barrel aged wild ales, and he finally has a place to pump them out.  It's not just a brewery, it's a themed cafe with horror flicks and a little bit of spookiness. LINK
Smog City Brewing in Torrance, CA – I can't say enough nice things about Smog City Brewing. For those who don't know the history, Jonathan Porter and his wife Laurie worked out their dream while brewing over at Tustin Brewing Co. in Orange County. They won some medals along the way and opened up their brewery a little over two years ago. They have a great portfolio of clean ales, barrel aged strong ales, sour ales and all of them have wacky names. Good people, good beer, big things in their future I'm sure. LINK
Three Weavers Brewing in Inglewood,CA – Barely opened for a year now, Three Weavers Brewing are another brewery in the South Bay area you should try.  They have a very focused lineup of American style clean ales and they are flawless. Their brewmaster Alexandra also has many buddies in the beer industry, so you will probably presented with a Three Weavers collaboration sooner or later. LINK
Honorable Mention: Bravery Brewing: I have only had small samples at bottle shares and wasn't pissed off. Look forward to revisiting them.