3 Stone Anniversary Ales That Need To Be Brought Back
On the eve of Stone Brewing Co.'s 18th Anniversary Celebration, I'd like to look back on three amazing Stone Anniversary Ales that should be brought back. With all the hullabaloo about bringing back Stone Collaborations, nobody has mentioned bringing back some of the better Anniversary Ale offerings over the years. We are still thankful for Stone 11th Anniversary Ale being immortalized as Sublimely Self Righteous Ale, we'd like to see these following beers return. Do you agree?
10th Anniversary IPA
This beer came out when I became a full on Stone junkie. I recall having to drive around to liquor stores and Bevmos to round up bottles. I hadn't quite built up a tolerance for strong ales, and was completely blown away by the flavor and strength of this beer.  While I was very familiar at that point with Arrogant Bastard Ale, Stone IPA and Ruination IPA, I had never had so much hop and malt presence in my glass before.  This was also the beginning of my cellaring journey, and was one of many people who would check in on this beer years after it's release. The beer had a great 3 year run for being a fresh hoppy ale.  For those who never got to try this, it's legacy lives on through RuinTen IPA, which is the closest beer made to 10th Anniversary IPA.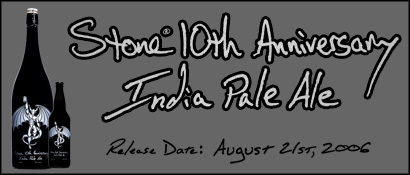 12th Anniversary Ale
About a year into The Full Pint project, the big story was a great hop shortage that would affect the entire industry for a short period of time.  Stone had broken away from the strong hoppy ale format that year, and brewed one of the best Imperial Stouts ever made. It was named Stone 12th Anniversary Bitter Chocolate Oatmeal Stout, and it was amazing.  Like many fresh Stone beers, it was a little bit hot and extremely bitter, but as weeks, months and years went by, this beer got smoother and more decadent. I like this beer a hair more than the super solid Imperial Russian Stout, and a great deal more than w00tstout. It's also a rare instance where I like the straight version far better than the barrel aged version that was floating around Stone for a bit. If kept well, I don't see any reason why this beer isn't still drinking great after 6 years.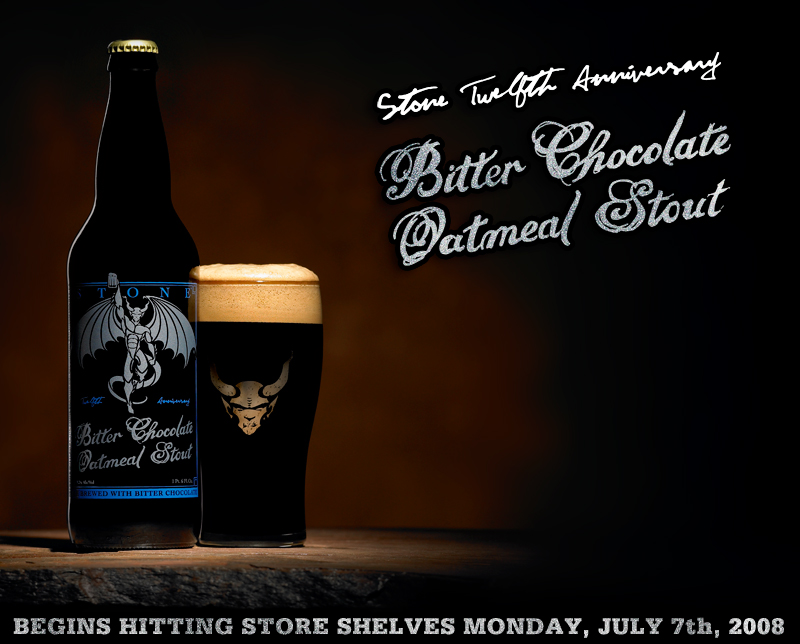 15th Anniversary Ale
At the height of Black IPA mania, some of the more jaded members of the enthusiast community were rolling their eyes at the concept of Black IPA. Was it invented in Oregon? Is it really just a marketing ploy to sell porter? Where is Black India? The makers of Stone 11th Anniversary Ale/Sublimely Self Righteous Ale took the skepticism, gave it a wink, and proceeded to stick it where the sun don't shine. Stone 15th Anniversary Escondidian Imperial Black Ale had the smooth as silk mouthfeel of 12th Anniversary Ale and the hop presence of dankest of dank Imperial IPAs. This beer was near perfect, and had so much hop character and body, it tasted fresh for a good six months after bottling. There was also that cool small run of bottles that featured missing in action beer comic, Arne Frantzell. Miss you bro.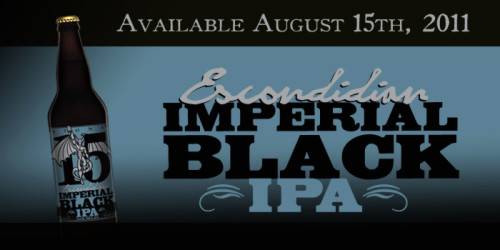 Whether Stone brings any of these beers back or not, I will always hold them near and dear to my heart. Having tried thousands of beers, it still feels like Christmas once a year when I get to try the new Stone Anniversary Ale, and wonder where it will rank on my list of favorites. Cheers to 18 years!