2018 Craft Beer Predictions
As we close out 2017, I can say with certainty that the waters are a bit choppy in the craft beer sea. On one hand, you have the positive outlook which points to nearly 6,000 craft breweries in the U.S., then there are those numbers that point to challenges in the market due to multiple factors. Old timers in the beer industry point to a collapse in the mid-90's when viewing today's landscape. I think the love of good beer and the vast array of high quality options are much stronger presently, from my casual research. With all that in mind, 2018 will be another year of huge beer news, that some will find shocking. Here are my 2018 craft beer predictions. For better or worse, I feel like this is where things are headed.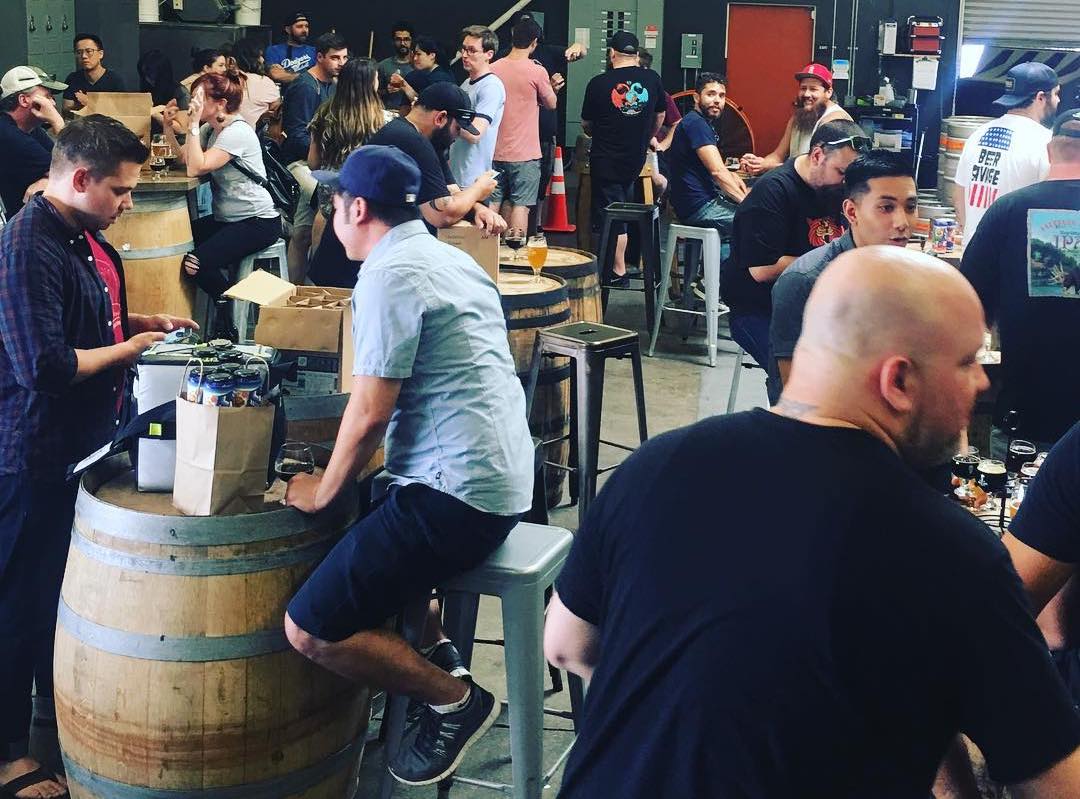 ABI/The High End Craft Invasion – Speculation would have it that after the backlash of the Wicked Weed sale, that ABI would slow down on their High End M&A model of purchasing medium sized breweries. I don't think they are quite done yet and all you have to do is break out a map of the lower 48 states. ABI has a crafty company in Oregon, California, Arizona, Texas, Florida, Colorado, New York, Virginia, Illinois and North Carolina. If I were them, I'd want to have that "local craft beer" in all other major ball parks. That would leave me to believe there will be new brands built or existing brands purchased in Minnesota, Wisconsin, Georgia, Massachusetts, Ohio, Pennsylvania and Michigan.
Duvel USA Expansion – Duvel USA is doing quite well with their three brands, Firestone Walker, Ommegang and Boulevard. There is a common thread among all Duvel-owned breweries, in which they are all classy, highly respected and are mature brands in the market. While I'm not sure who they will acquire, it will be a brewery that falls under that heading.
New England Style IPA – The New England Style IPA craze will not slow down as a consumer favorite. It's fun and approachable to casual and new beer drinkers, and there is no end to that customer base. On the other side of the coin, beer geeks will start being able to differentiate between the good and the bad once every single brewery makes a version of this style. But as it stands right now, beer drinkers are gobbling up anything in a 16 oz. can with a catchy label. Last but not least, we will see mature brands like Stone, Firestone Walker , New Belgium and Dogfish Head all try their hand at this style on a national level.
San Diego – Because I live 120 miles away from San Diego, it's easy for me to see that there will be a shakeup there. There is a romantic notion that every neighborhood should have a brewery in walking distance. Hell, I wish I had a brewery in walking distance of my house. With over 120 breweries in San Diego, it hasn't quite worked out that way. There are pockets of very saturated areas with tons of breweries, which is fun for tourists like myself, but then there are regions that have no options. It would seem that everyone wanted to make a play for the same areas, and it's kind of backfiring. When you have a dozen brewery satellite tasting rooms coupled with many pubs all within five square miles of each other, it waters down the sales for everyone. My prediction is that the oversaturated spots will see a handful of closures, whether it be young breweries or pubs, and business owners will look to some unchartered territory within the county in hopes of prosper. I also predict at least one sale of a 10-year-old or older brewery to big beer. While the little guys are scrapping for dollars, the bigger guys are scrapping for relevance in this very saturated market.
Pliny The Younger – Pliny The Younger is a fantastic beer, but I think this will be the year that it doesn't receive the hype it has in previous years. It's not hazy, it doesn't come in a can, and it's not the tallest, most popular kid in class anymore. Here in Southern California, there was a bit of an attitude towards the beer in 2017, and warranted or not, it's how younger (no pun intended) drinkers treat beer, more like a shiny new toy or collectable and less like a world class beer drinking experience. There isn't an official way to quantify this prediction, except by watching lines outside of Southern California beer bars and seeing if the beer doesn't blow through in one afternoon.
Private Equity – In 2018, we will see the first private equity flip. Many have predicted that any of the breweries that have sold a majority to a private equity firm will eventually see their return on investment, and that transaction will likely be to the hands of big beer. I also predict that between five to 10 mature, medium-sized breweries with national distribution will tap the shoulders of a PE firm to stay steady in the market.
The Pastry Stout – Our friend Alex over at dontdrinkbeer.com coined the phrase 'Pastry Stout' in reference to sweet stouts laden with adjuncts you would find in candy or pastries. The usual suspects have been vanilla bean, cinnamon, toasted coconut, hazelnuts, cocoa and chocolate. My prediction for 2018 is that this style that has been leaned on by small, trendy breweries will be something we will see from the larger players. These often sweet stouts bring (almond) joy to many who don't like the bitter and hoppy flavors of their IPA counterparts, and for a medium sized brewery, snagging most of these ingredients isn't as cost prohibitive as they are to the smaller guys.
Craft Beer Defined – The Brewers Association's heart was in the right place when they defined craft beer based on barrelage, ownership and product line. After all that has transpired in the last three years with mergers, acquisitions and company funding, it would seem that it's never been less clear what is and what isn't craft beer. My prediction is that the Brewers Association will begin drafting new definitions and standards that make things clearer to fellow breweries and consumers, with less alienating language. I don't think such an impactful change will take place in 2018, but will be drafted or announced in 2018.
Premium Beer Prices – The black and gray market for beer has existed for a long time now. Even though eBay has done their best to curtail online alcohol transactions from those not allowed to sell, it hasn't stopped opportunists from purchasing and flipping beer. Beers from the likes of Side Project, Bottle Logic, Monkish, Casey Brewing, Toppling Goliath, Jester King and others are sold at very reasonable prices, between $15 to $30 per bottle, only to be sold on the secondary market for upwards of $600 per bottle depending on bottle count and how quick the beer sells out. I predict that some or all of the breweries named will command a bigger slice of the pie on the first sale, and will start selling these beers between $50 – $100 per bottle. Will this raise the price on the secondary or will it turn the opportunists away? Time will tell.
Please feel free to shoot down these predictions or add your own in the comment section below.