Sixpoint Beer for Beasts Charity Beer Fest Returns for 5th Year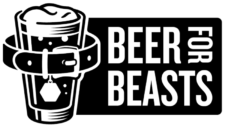 (Brooklyn, NY) – 5th Annual Beer for Beasts event hosted by Sixpoint that's happening October 15th at The Bell House in Brooklyn. The quick run down is that our brewers make 30+ beers with the whole Sixpoint team and in partnership with other local breweries and partners that are totally unique, formulated exclusively for Beer for Beasts. 100% of the net proceeds from the event are donated to The Humane Society of New York.
If you're in the area around that time Sixpoint would love to have you there. Below is the full release and a list of all of the partners.
Ample Hills Creamery // Gowanus
Barrier Brewing Co.
Big Alice Brewing
Bitter & Esters
Bonn Place Brewing Co.
Braven Brewing Company
Buttonwoods Brewery
Departed Soles Brewing Co.
The Drop
Fifth Hammer Brewing Company
Finback Brewery
Flagship Brewery
Folksbier Brauerei
Greenport Harbor Brewing co.
Interboro NYC
Kings County Brewers Collective
One Mile House NYC
Pine Box Rock Shop
Reverend Vince Anderson
Rockaway Brewing Co.
Strong Rope Brewery
Threes Brewing
Transmitter Brewing
Yonkers Brewing Co.
And yummy food from:
Calexico
DUB Pies
PizzaMoto
and more!
www.sixpoint.com – Facebook – Twitter