Tröegs Dead Reckoning Porter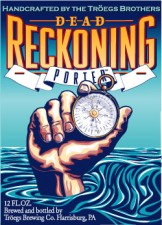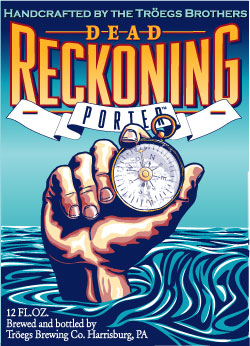 From Tröegs – Dead Reckoning is unfiltered and weighs in at 5.8% abv and 53 IBU's. It features Pilsner, Caramel, Chocolate and Roasted malts along with Chinook and Vanguard hops.
Tröegs Brewing Company – Dead Reckoning Porter – 12 oz. bottle poured into a pint glass. 5.8% From trade online.
Appearance: Pours a dark brown with a decent frothy tan head.

Aroma: Milk chocolate and ever so slight roast.
Taste: Burnt malt, dark chocolate, ash, vegatal hops as well as some spicy hops in the finish.
Mouthfeel: Low to medium bodied and high carbonation that gives it a spicy prickly mouthfeel.
Overall: Not a fan of this beer.  I will note that this beer was an autumn seasonal, and I received this the January after.