The Bruery Filmishmish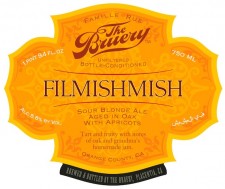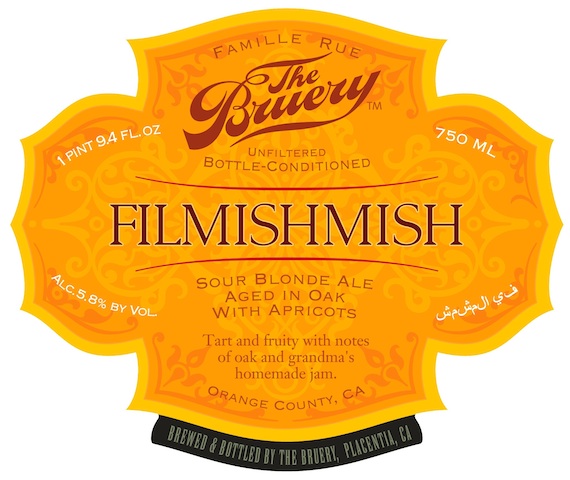 From The Bruery – Filmishmish, an Arabic term for "when the apricots bloom", is a barrel aged sour blonde ale to which apricots have been added. The beer's already fruity esters are enhanced by the hint of fresh apricot jam and wood shavings. Filmishmish is a well balanced beer, keeping the apricot and oak character present, but putting the flavor of the well formed sour ale at the forefront.
The Bruery – The Bruery Filmishmish – 750 ml. bottle poured into a goblet. 5.8% abv.
Appearance:  Pours a bright amber gold.
Aroma: Has that husky grain and perfumy yeast, similar to Hottonroth for me. A good deal of barnyardy funk and a little bit of apricot and honey sweetness. I catch some locker room  and or cumin type funk as well. If you don't what I mean, go to your spice rack, and take a whiff of your bottle or jar of cumin.
Taste:  Sour fruit (lemon and unripe berry), grainy malt even a touch husky, perhaps some wheat in the bill, juicy tart stone fruit. Finishes pleasantly sour with a quick wine barrel note. The sourness doesn't linger very long, making you go for that next drink.
Mouthfeel: Medium bodied, juicy.
Overall:  Refreshing, tart, balanced.  One of the best non dark sours The Bruery has made. This HAS to be made again.