Surly Todd the Axe Man
From Surly Brewing – Our version of the West Coast Style IPA first brewed in collaboration with Amager Brewery in Denmark. Brewed with one malt, Golden Promise from the UK, with Citra and Mosaic hops. If you think Todd is a good brewer, you should hear him play his axe (guitar)! Named by Amager's marketing director Henrik Papsø.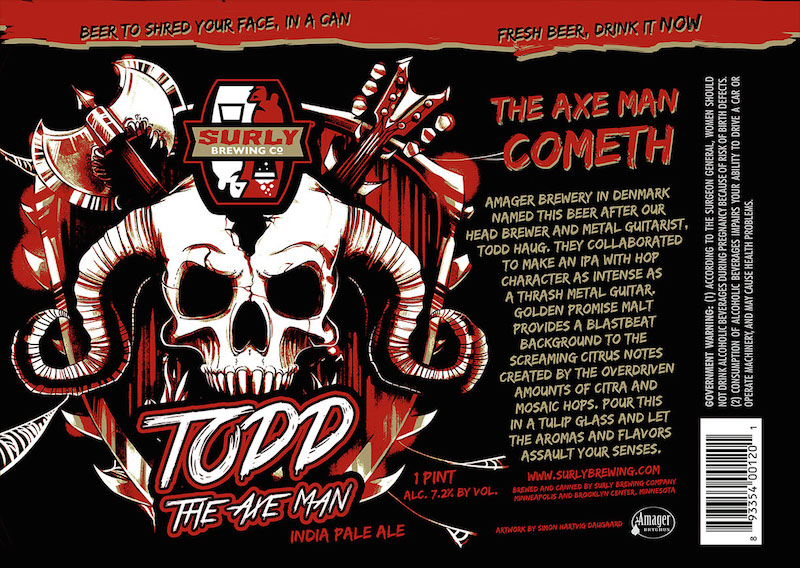 Surly Brewing – Surly Todd the Axe Man – 16 oz. can poured into a goblet. 7.2% abv.
Appearance:  Pours a dense amber orange with a very small white head.
Aroma:  Big time orange/tangerine dry-hopping. Crushed pineapple. Amazing.
Taste:  Light herbal bitterness. Big juicy citrus. Finishes with mild citrus/melon rind bitterness. Very clean pale malt staying out of the way of the hops.
Mouthfeel: Dry, full bodied. Average carbonation.
Overall: What a perfect beer! I love this style of IPA, and like many of Surly's other hoppy offerings, they have nailed it.