Rhinegeist Truth
From Rhinegeist Brewery – Rare are moments of truth, when you've struck the last match, belting out tunes with your friends, staring deep into the campfire – times when you feel infinite. Our Truth is found in the scintillating brilliance of hops. Brewed with a nod to the Pacific, hops sizzle with tropical fruit aroma, grapefruit and mango notes and a dry finish.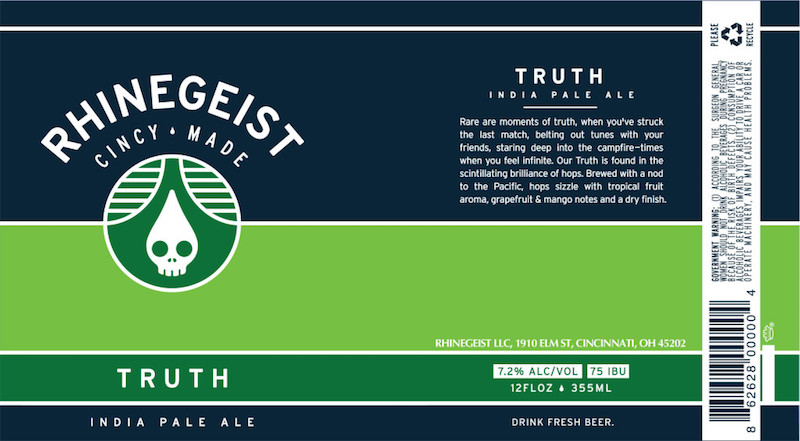 Rhinegeist Brewery – Rhinegeist Truth – 12 oz. can poured into a goblet. 7.2% abv.
Appearance:  Pours a hazy amber gold with lasting cap of white foam.
Aroma: Classic West Coast nose: candied citrus, pine.
Taste: Earthy bitterness followed by tart fruitiness. Dry bready finish with complimentary hop spice.
Mouthfeel:  Medium bodied dry. Medium carbonation.
Overall:  Extremely clean and drinkable. While plenty hoppy, this isn't overly bitter at 75 IBUs. This would be my go-to if I lived in the Cincinnati area.