Reviewed: New Belgium Fat Tire Amber Ale
Official description: Fat Tire Amber is the easy-drinking Amber Ale born in Colorado from New Belgium Brewing Company, a certified B-Corp. Malts: Pale, C-80, Munich, Victory. Hops: Willamette, Goldings, Nugget. 22 IBUs.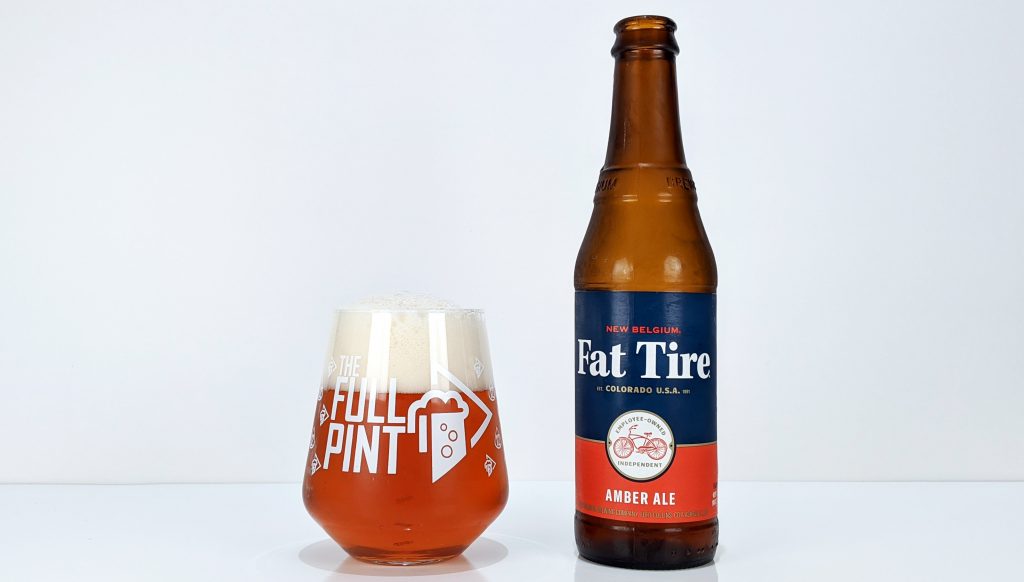 New Belgium Brewing Co. – New Belgium Fat Tire Amber Ale – 12oz bottle served in Rastal Harmony glass – 5.2% ABV
Background
Fat Tire, often misconstrued as "Flat Tire", has been New Belgium's flagship beer for almost 30 years. The name itself originates from a co-founder's bicycle trip through Belgium in 1988. Once consumers began equating the brewery with the Fat Tire brand name, New Belgium changed the logo for the entire brewery to include the bicycle motif. To further capitalize on the brand recognition, New Belgium added a second beer to their core portfolio with the Fat Tire name, Fat Tire Belgian White, back in 2017.
The question is, how does an almost 30-year-old amber ale recipe hold up in today's saturated craft beer landscape?
Review
I'm reviewing Fat Tire Amber from a 12oz bottle that I picked for $1.50 plus tax as a single. On the label, there's an enjoy by date of "12APR20" in the bottom right corner of the label but no bottling date. It's also worth mentioning that the bottle itself has a ring of thicker glass halfway up the neck with "New Belgium" in raised lettering. This is an homage to Westvleteren and Westmalle Belgian Trappist ales, which use similar bottles that spell out "Trappist" on the ring section.
Into my glass, Fat Tire is a crystal clear amber color with thick, glossy, buttermilk-colored foam that sticks around for several minutes. Bringing up the glass, I get notes of applesauce and maple syrup. Not much else comes through as the beer reaches room temperature. Flavor-wise, Fat Tire is somewhat sweet with hardly any bitterness to speak of. There's a faint malt fattiness to the mouthfeel, which brings the beer to life and adds some much-needed substance. Some unpleasant red apple flavors come through initially but fade away as the beer warms up. Fat Tire then finishes neutral without any sticky sweetness. Though it does come across as slightly papery despite being within the brewery's freshness window.
Perceived Specs for New Belgium Fat Tire Amber Ale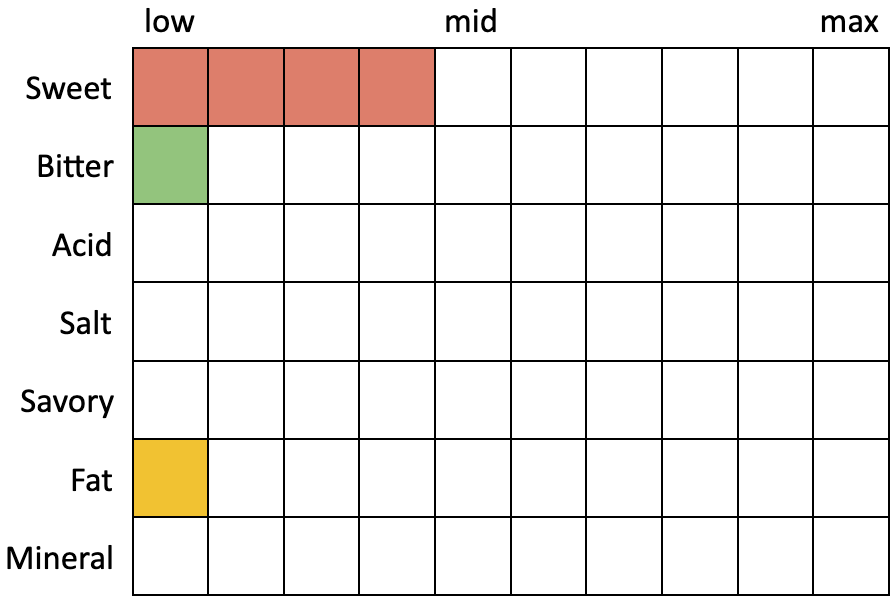 Conclusion
It's been over ten years since I've really sat down with a Fat Tire and thought about it deliberately. It's not a style I particularly gravitate towards as amber ales serve mostly as a gateway for curious buyers seeking something different from macro pale lager but not over-the-top like an IPA. The fact that Fat Tire has endured for so long attests to its crowd-pleasing nature. However, from a technical aspect, Fat Tire is far from perfect. With its modest ABV and neutral hop profile, tiny imperfections stick out. Coming from the country's fourth-largest craft brewery (though not anymore after a recent buyout), you'd think a nearly 30-year-old flagship recipe would be perfected by now.
And even drinking this today, I find it strange that New Belgium's flagship beer isn't a Belgian style. It isn't even a Belgian twist on an amber ale. House yeast aromas are absent and the mouthfeel isn't sparkling and vivacious like many Belgian ales. I found it to be underwhelming and forgettable, completely at odds with its origin story about a bicycle ride through Belgium. To me, this comes across as a beer made to pay the bills, not to wow craft beer drinkers. Clearly, I'm not the target audience. But even within the relatively boring Amber Ale category, Fat Tire struggles.
Similar Beers
Bell's Amber Ale, Alaskan Amber, and countless others.
*         *       *
The Full Pint is a fully independent website dedicated to bringing you the highest quality reviews of today's craft beer. Our team has no financial conflicts of interest with the beer industry in order to give you the least biased information out there in today's craft beer world. Please use the comment section below for general comments about this beer and/or our review. If you would like to see a specific beer reviewed or have general comments on reviews, please email info(at)thefullpint.com. For more information on how we review beer read here.