Reviewed: Maine Beer Company a tiny beautiful something
Official description: "Most people are on the world, not in it –  have no conscious sympathy or relationship to anything about them – undiffused, separate, and rigidly alone like marbles of polished stone, touching but separate." -John Muir  Hops: El Dorado. Malt: American 2-Row, Carapils, Caramel 40L, Flaked Oats. Hops: El Dorado.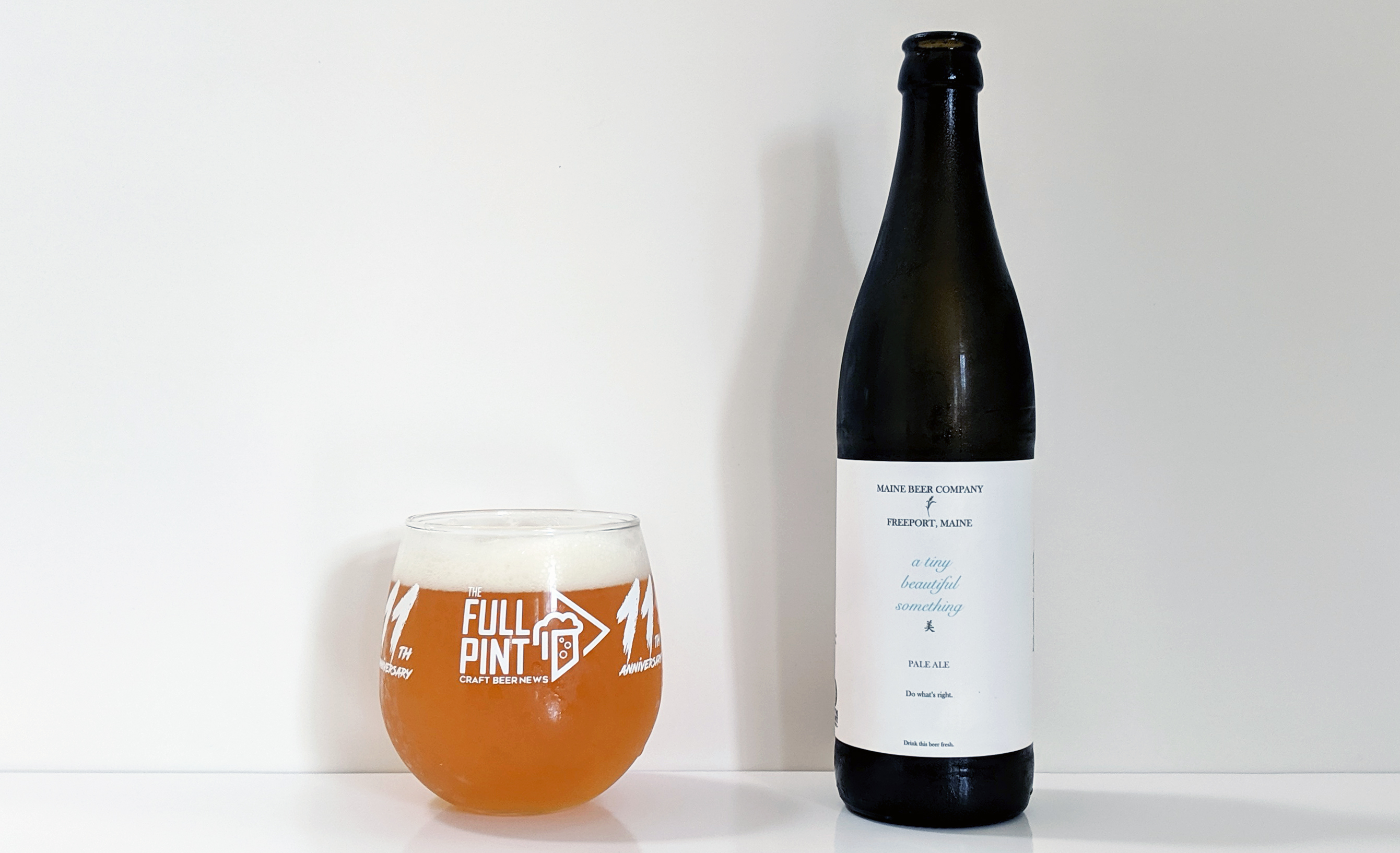 Maine Beer Company – Maine Beer Company a tiny beautiful something – 1 pint .9 oz bottle served in stemless snifter – 5.5% ABV
Background
Consider this a companion review to MBC's Lunch and Another One. Whereas I described Another One as drinking closer to an APA given its dryness, a tiny beautiful something (lowercase intended) is an actual APA. Like its big brothers, this is bottle conditioned, rare for hoppy pale ales, and comes in the strange format of a single 1 pint .9 oz bottle with a similarly high price of $8 plus tax. It's a beer that clearly states it will have no part in following market norms.
Review
I'm sampling this from a single 1 pint .9 oz bottle that I picked up while visiting the East Coast. On the side of the label is a printed date of 5/14/19. I mentioned in my other MBC reviews that the printed date doesn't make it clear whether this is the packaging date or the best by date.  Lower down on the side label in Maine Beer's teeny tiny font is "Drink this beer fresh, within 90 days of the stamped born on date." So we know this beer is about a month old, but it isn't abundantly clear at first glance.
In my glass, a tiny beautiful something is hazy golden in color topped with a head of white, soapy-looking foam that sticks around for less than a minute. The aroma is soft and nuanced with hints of perfume, dried apricots, and a growing note of orange creamsicle.
Digging in, a tiny beautiful something is very bitter and also light-bodied, a combination I usually avoid. However, this beer comes across as refreshing and snappy with orange peel and lemon rind coupled with a heavy mineral, seltzer-like water profile. It reminds me of some of my favorite pilsners given how much water chemistry comes into play along with such a grassy hop bite. After several sips, leathery apricot skin comes into play to move this from good to outstanding. I don't have a flavor category below for "minerally," but if I did, this would nearly max it out.
Perceived Specs for Maine Beer Co. a tiny beautiful something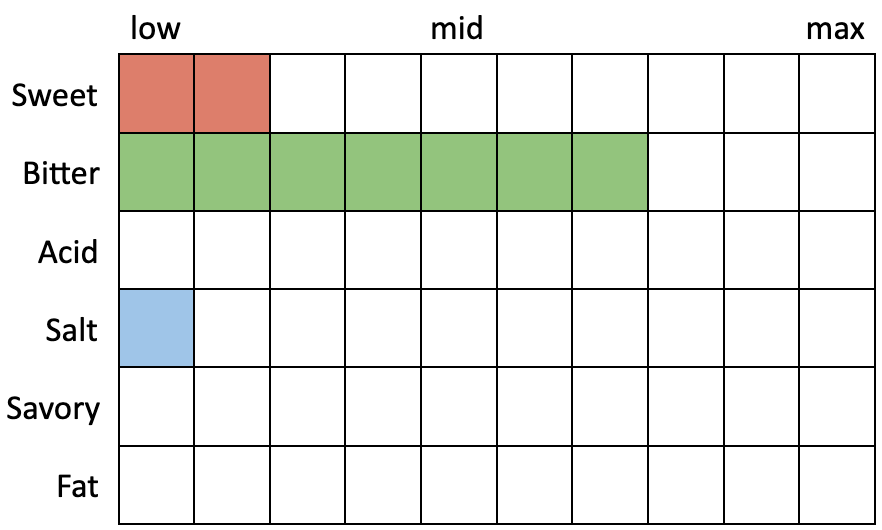 Conclusion
I still need to review several more Maine Beer Co. offerings as I believe they really make some incredible beer. I was first introduced to them in 2011 with Spring Peeper (now called just Peeper), which was perhaps the first APA that ever wowed me. A tiny beautiful something manages to recapture that moment with delicate aromas, a minerally water profile, and snappy bitterness. With the congested IPA market, I thought MBC's Lunch and Another One were tough sells given their high price and small volume. However, the APA market is all but dead with very few breweries making a beer in that style and even fewer excelling at it. Maine Beer Co. in my opinion is making some of if not the best APAs on the market. This is a tough style to make, and with showstoppers like Peeper, MO, and a tiny beautiful something, that's enough to put Maine Beer up there with Hill Farmstead and Trillium for my picks for best APA brewers in the world.
Similar Beers
As stated above, a tiny beautiful something is in a league of its own. You should try it, Peeper, or MO to get a sense of what American Pale Ale can be. It's so different from the style's archetype, Sierra Nevada Pale Ale, which is a chewy, dense beer that is by no means refreshing and is, in my opinion, indistinguishable from an IPA.
*         *       *
The Full Pint is a fully independent website dedicated to bringing you the highest quality reviews of today's craft beer. Our team has no financial conflicts of interest with the beer industry in order to give you the least biased information out there in today's craft beer world. Please use the comment section below for general comments about this beer and/or our review. If you would like to see a specific beer reviewed or have general comments on reviews, please email info(at)thefullpint.com. For more information on how we review beer read here.