Review – Boulder Obovoid Oak Aged Oatmeal Stout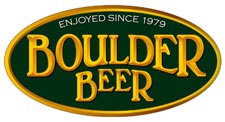 From Boulder Beer Co. :  Obovoid Oak-Aged Oatmeal Stout is a small batch, limited-edition beer and the 8th Release in Boulder Beer's Looking Glass Series of specialty beers. It taps at the brewery on October 17th and will be available in single 22 oz. bottles and 15.5 gallon kegs while supplies last.
Boulder Beer Co. Obovoid Oak-Aged Oatmeal Stout.  22oz bottle poured into a New Belgium beer glass. 7.5% abv.
Appearance: Deep dark midnight brown. A faint ring of suds collected at the top.
Aroma: Fudge, coffee and oak.
Taste: Chocolate, coffee, hops and oak. The warmer this beer gets, the more flavorful it gets.
Overall: A great example of an oaked beer. Not over powering, and doesn't taste artificial, ie oak extract. Very smooth and flavorful.