The Rare Barrel Quite Something
From The Rare Barrel – Quite Something is a golden sour beer aged in French Bordeaux wine barrels. Fermented with a collection of special microorganisms, this beer presents subtle notes of oak with nuances of crisp grapes and fresh berries. Complex and refined, these flavors dance somewhere between beer and wine.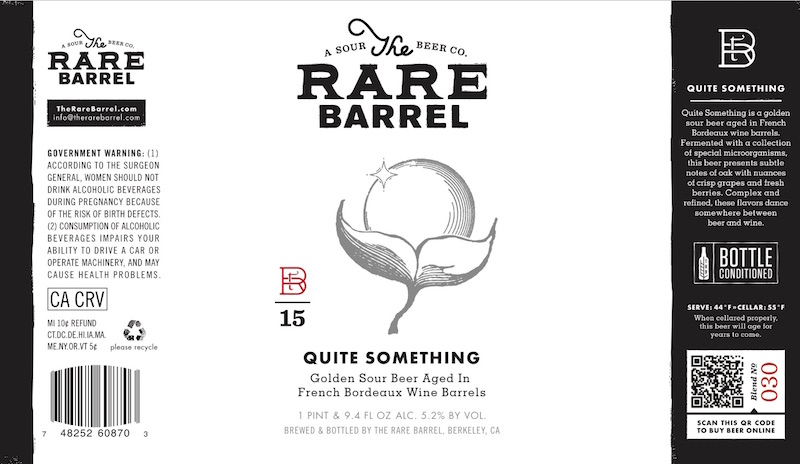 The Rare Barrel – The Rare Barrel Quite Something – 22 oz. bottle poured into specialty glassware – 5.2% abv.

Appearance: Pours amber gold with a head that rapidly falls to nothing. Rather translucent body.
Aroma: Mild fruity green white grape note, musty oak, berry yogurt.
Taste: Sour fruit right up front. Unripe raspberry, tart white grape. Very dry malt with a slight sour dough bite. Moderate tannins and not too woody. Finishes with a long berry twang. Closer to sour than tart on that scale.
Mouthfeel: Puckering, medium bodied. Low carb. A slight scratch in the throat.
Overall: Very pleasant/enjoyable and close to a very poppin' batch of Russian River Temptation for me.