Pike Auld Acquaintance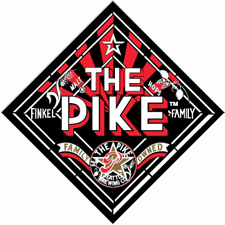 From Pike Brewing – A winter treat (Wassail) dating from pre-Christian times. Celebrates the Winter Solcetice.
Pike Brewing Company – Auld Acquaintance – 22 oz. bottle -poured into a goblet.  5.0% abv.
Appearance: Pours a clear maple syrup brown with an 1/8 inch white ring around the top.

Aroma: Bready malt and light spice. Nothing really pops out at me, as hard as I tried.
Taste: A layer of dry bitterness featuring European  hops, cloves, cinnamon, followed by spicy dry maltiness. The orange peel is present, and comes out in the finish and aftertaste.
Mouthfeel: Crisp and fizzy.
Overall: A spicy bitter take on a Christmas beer. I would think a bit more malt and alcohol level would take this beer from good to great in my book.