Lost Coast Indica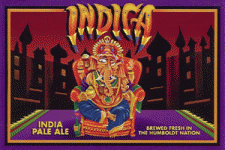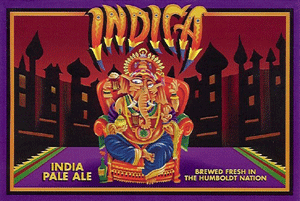 From TheFullPint.com – Lost Coast doesn't have info on their website around this. So here is what I have to say.  I had this beer on tap at a Santa Anita Race Track "Microbrew Fest."  I thought the beer was great then, and revisited it in the bottle just recently.
Lost Coast Brewing Co. – Lost Coast Indica – 22 oz. bottle poured into a pint glass. 6.5% abv. Purchased at Certified Market Monrovia, CA.
Appearance: Pours a cloudy amber with a rather impressive, cotton ball like head. The foam leaves quite a bit of lacing as well.

Aroma: Lots of pine and grapefruit.
Taste: Pine, grapefruit hops at the beginning, some moderate sweet malts, and finishes bitter and piney.
Mouthfeel: Medium bodied, almost juicy.
Overall: A wonderful, balanced west coast IPA. I have had this on tap, and it's even more amazing. Great bargain at $4.00 a bomber.