Flying Dog Sea Salted Caramel Brown
Product description: Nigella's not alone. Our love affair with salted caramel is well documented, so it was only a matter of time until marketing did what marketing does best: Propose to put it in a beer.
The key, as always, is balance between salty and sweet while staying true to the beer itself. Sweet tooths, salt fiends and beer lovers alike, we've got you.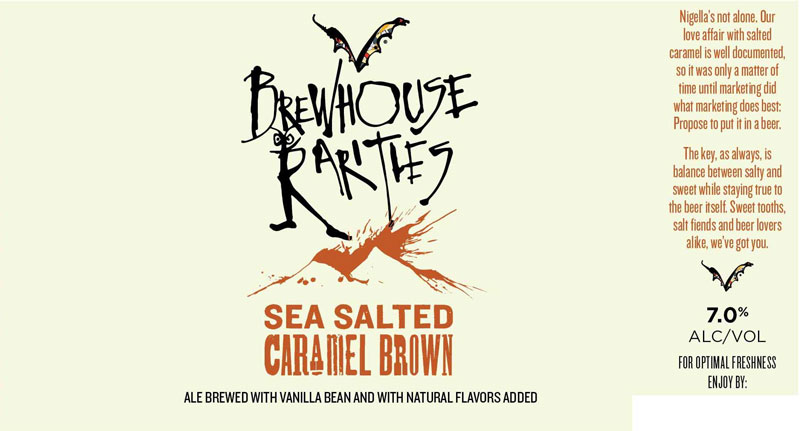 Flying Dog Brewery – Flying Dog Brewhouse Rarities Sea Salted Caramel Brown – 12 oz. bottle poured into speciality glassware – 7.0% abv.
Poured from a 12oz bottle, this beer is clear brown in color and generates a thick, tan head of foam. The aroma is immediately assertive with thick caramel dessert moving to toffee and burnt sugar. It definitely hits the mark. The flavor begins with a heavier, robust brown ale base with dark bread, earthy bread crust, and toasted malt. The beer actually isn't too sweet and there is almost nothing artificial or forced to say salted caramel. Bitterness level is lower – only enough to balance.
This one is foremost a solid brown ale with an unusual aroma, but the flavors seem to be less vibrant and novel. Still, the beer isn't sweet, which is a nice surprise. I think it is on the right track.