Drakes Alpha Session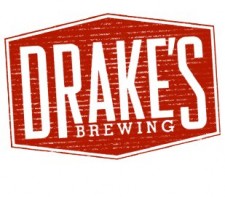 From Drake's – Our session beer is 3.8% ABV, but packed with as much hops as we use in our double IPA's (Citra, Simcoe & German Magnum). All very high in alpha-acids, giving the beer great flavor and aroma. Have an Alpha Session today!
Drake's Brewing – Drake's Alpha Session – On tap at Blue Palms Brewhouse, poured into a pint glass – 3.8% abv.
Appearance: Pours a vibrant yellow gold with a tight white creamy head.
Aroma: Tangerine, grapefruit and spice.
Taste: Grapefruit, pine, earthy grainy yeast. Finishes clean, fruity and bitter.
Mouthfeel: Watery with average carbonation.
Overall: I love the spirit of this beer, one of my favorite "new" styles. Compared to Ballast Point Even Keel and the San Diego Session Ale, this beer lacks that little something that tricks your mouth and mind into thinking you are drinking a big dry IPA when you are not.