Cigar City/Mikkeller Nielsbohrium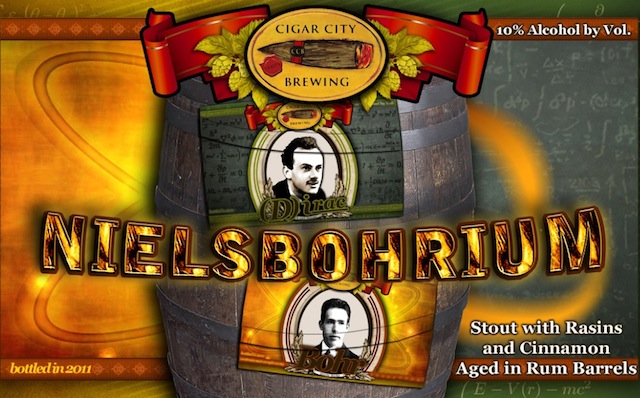 From Cigar City – A blend of Dirac and Bohr Imperial Sweet Stouts with Raisins, aged in Rum barrels.
Cigar City Brewing in Collaboration with Mikkeller – Cigar City/Mikkeller Nielsbohrium – On tap at Denver Rare Beer Tasting III – 10% abv.
Appearance: Pours a viscous dark brown with a small gathering of brown swirls
Aroma: Dark fruit, milk chocolate , prepared coffee. Booze.
Taste: Dark chocolate, dark burnt rost , dark fruit, barrel/wood tannins.
Mouthfeel: Silky, rich full bodied.
Overall:  An extraordinary dessert beer/cigar beer/sipping beer. With all the sweet stuff going on in the beer, it was hard to tell that the barrel once held rum exactly, but the booze soaked barrel character was very present.