Yards Brewing – Earth Day Empty Case Extravaganza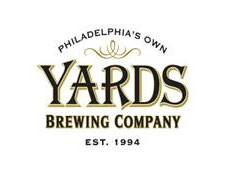 We're Guessing today's a good day for a beer…. But when isn't, right?
In honor of Earth Day, Yards Brewing Company – Pennsylvania's Greenest Brewery – is inviting you to bring your empty cases or six-packs to Yards, fill them up with your favorites and go home a few bucks richer. That's right, you can come to Yards, reuse your cases and six-packs and we can all be greener together. Six-packs save you $1. Cases save you $3. We'd prefer that both are Yards, but really any brand will do. So stop by, say hi and we'll say thanks for helping to reduce waste.
Limit four six-packs per customer and two cases per customer. You can combine the two, but you can't exceed $10 in discounted value.
Offer only available from noon to 7 PM on April 22.
Yards Brewing Company – Pennsylvania's 1st 100% Wind-Powered Brewery.