Wynkoop Begins Horse-Powered Beer Delivery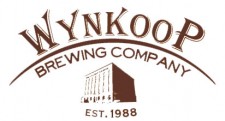 Colorado's first brewpub brings back vintage delivery method on April 16
(Denver, Colorado)  – On Friday, April 16 at 7 PM, Wynkoop Brewing Company will begin the first of its new horse-powered deliveries of Rail Yard Ale and its other small-batch beers.
A wagon pulled by two 2,000-pound Clydesdale horses will roll out from the alley behind Wynkoop Brewing Company and head to a few of the brewery's downtown beer retailers.
The public is invited to witness this rehistoric event.
"We're bringing back a piece of our city's beer-blessed past," says the brewpub's Cheersleader/Idea Man Marty Jones, "Our local historians tell us it's been nearly 100 years since beer was delivered in Denver in this fashion."
"It's a great way," Jones adds, "for us to shrink our carbon footprint while expanding our hoof print."
"For fellow tipplers," says Denver historian Tom "Dr. Colorado" Noel, "it'll be a joy to see horse-powered beer wagons rolling down Denver's streets again." It's fitting, Noel adds. "Wynkoop Brewing Company brought back boutique beer in Denver, and now its bringing back horse-drawn thirst aid."
For this debut run, the horse-drawn wagon will leave Wynkoop and visit Wazee Supper Club (Wynkoop's top draft account and sister establishment) at the corner of 15th & Wazee streets.
The wagon's other stops include Wines off Wynkoop (the brewpub's first Rail Yard Ale can account), Lannie's Clocktower Cabaret (in the historic D & F Tower on Denver's 16th Street Mall) and Scruffy Murphy's Irish Pub at 2030 Larimer Street.
Wynkoop will conduct its horse-powered deliveries on the second and fourth  Friday of each month.
Dennis Holzrichter, owner of D & D Featherfoot Clydesdales & Carriages, is providing the retro transportation for these deliveries. He has been providing horse-drawn carriage rides in downtown for 20 years.
Wynkoop Assistant Brewer/Man on the Street Charlie Berger will ride in the beer wagon and deliver the beers into the beer establishments.
Colorado's first brewpub, Wynkoop Brewing Company was founded in 1988 by Denver mayor John Hickenlooper and a group of urban pioneers that includes Wynkoop COO Mark Schiffler.
Last fall the brewery returned to packaged beer by hand-canning its flagship beer, Rail Yard Ale. Wynkoop is now self-distributing Rail Yard and the brewery's draft-only beers in the Denver area.
Wynkoop beers are brewed in small (10 and 20 barrel) batches by head brewer Andy Brown and his staff. The brewery's ales are fermented in classic "open" fermenters.
The brewery's longtime flagship beer, Rail Yard Ale, is a hybrid amber ale made with the malts and hops of a German Marzen-style lager, but fermented with an English ale yeast.
The beer is hand canned one can at a time on a pioneering, table-top machine from Cask Brewing Systems (www.cask.com).
For more information contact Marty Jones at 303-860-7448 or [email protected] or [email protected].