Wynkoop Brewing In Denver Is Enjoying Growth for First Half of 2010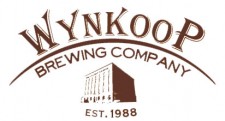 (Denver, Colorado) – Wynkoop Brewing Company — Colorado's first brewpub – is enjoying significant growth in the first half of 2010.
The brewery produced 1602 barrels of beer in the first six months of 2010. That's a 19.3 % increase from 1342 barrels for the first half of 2009. (A barrel of beer equals 31 gallons.)

This growth has been fueled by a successful hand-canning and self-distribution effort launched last fall. Wynkoop's small-batch canned beers —  Rail Yard Ale and the new Silverback Pale Ale — have quickly gained followers.
"Thanks to our cans," says Wynkoop CEO Lee Driscoll, "our customers can enjoy our delicious beer when they aren't fortunate enough to be in one of our restaurants. They get the Wynkoop beer experience at home, outdoors, in other establishments in the Denver area."
The brewery has also significantly grown its draft beer accounts in the Denver area, adding 25 establishments to its list of five Wynkoop-owned restaurants.
Wynkoop now services over 100 beer stores, bars and restaurants in the Denver metro area.
To meet growing demand for its beer, Wynkoop has doubled the size of its brewery staff from three to six fulltime staffers.
Recent additions include assistant brewer Jason ZumBrunnen a 2010 Siebel Institute grad (and former frontman for touring act The Fairlanes) and Andrew Eaton, a Colorado beer sales veteran and former Wynkoop employee who is assisting with sales, production and promotional events.
Wynkoop Brewing Company expects to end the year with a production of approximately 3550 barrels of craft beer, up 25% from 2800 barrels in 2009.
Wynkoop beers are canned one can at a time on a tabletop machine from Canada's Cask Systems.
Wynkoop Brewing Company was founded in 1988 by Denver mayor John Hickenlooper and a group of urban pioneers that included Mark Schiffler (current Wynkoop COO) and Ron Robinson, Wynkoop's current GM.