Wicked Weed Brewing – Oblivion & Taketake Return
(Asheville,NC) – Wicked Weed Brewing announce the return of two bottled favorites, Oblivion as well as TakeTake. Read on for more info on the beers, and when you can get your hands on them. Cheers!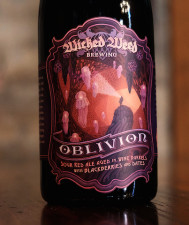 Oblivion
Oblivion Sour Red is a full flavored sour beer that never compromises in flavor. Barrel aged on blackberries and dates in red wine barrels for 12 months, this beer boasts huge sour flavors balanced out by tannins from the oak and fruitiness from the berries.
A beer that invites sweetness and sourness to live in harmony, Oblivion Sour Red will be released three times a year in order to allow for the perfect amount of aging in the barrel. Find this beer on shelves in mid-January.
Taketake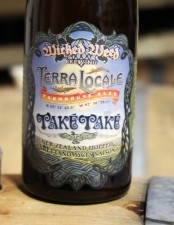 Taketake is a farmhouse ale brewed with local Riverbend malt, Nelson Sauvin, Pacific Gem, Pacific Jade and Wakatua hops from New Zealand, and fermented with our house saison and brettanomyces yeasts.
Theses ingredients result in an incredibly citrusy and bright beer. Hop forward with a balance of spice from the yeast, Taketake can be enjoyed fresh for the grapefruit and orange flavors of the hops, or laid down to let the funkiness develop. Look for it on shelves at the end of the month.