Twisted Pine Unbarrels Reilly's Oak Whiskey Red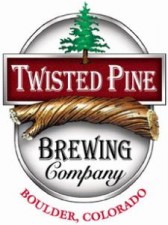 2007 GABF Gold Medal Winner Now Available on Tap and in Bottles
Boulder, Co – Last week Twisted Pine Brewing Company tapped their barrel aged Oak Whiskey Red, a Scottish-Style ale that waited fourteen months in bourbon barrels for its release.
The 2007 GABF gold medal winner has a nose strong in bourbon flavor followed by delicate toffee. "The flavor is rich and complex, with subtle vanilla, oak and caramel notes, finishing slightly sour, clean and warm," says owner Bob Baile.
In the past three years since the brews inception the bourbon ale has become a regular seasonal for the brewery and is now distributed in five states.
Baile attributes the beer's success to the winning combination of Twisted Pine's Red Mountain Ale with high-end wooden bourbon barrels from Buffalo Trace, a small distillery in Kentucky that is renowned for quality bourbon. "There's something extraordinary about a brew you spend over a year crafting" Says Baile, "It's almost hard to let it go at the end of process."
Reilly's Oak Whiskey Red, named for Baile's Golden Retriever, is available in 4packs and draft throughout the state of Colorado. This unique ale is also on hand for sampling and sale at the Twisted Pine Ale House.