Tired Hands Alien Church, Fog Connoisseur & Tangerine Dream Milkshake Can Release Today
(Ardmore, CA) – Tired Hand Brewing will be releasing three cans today at 4 and 5PM ET at their Fermentaria location. Read on for beer descriptions and allotment details. Best of luck.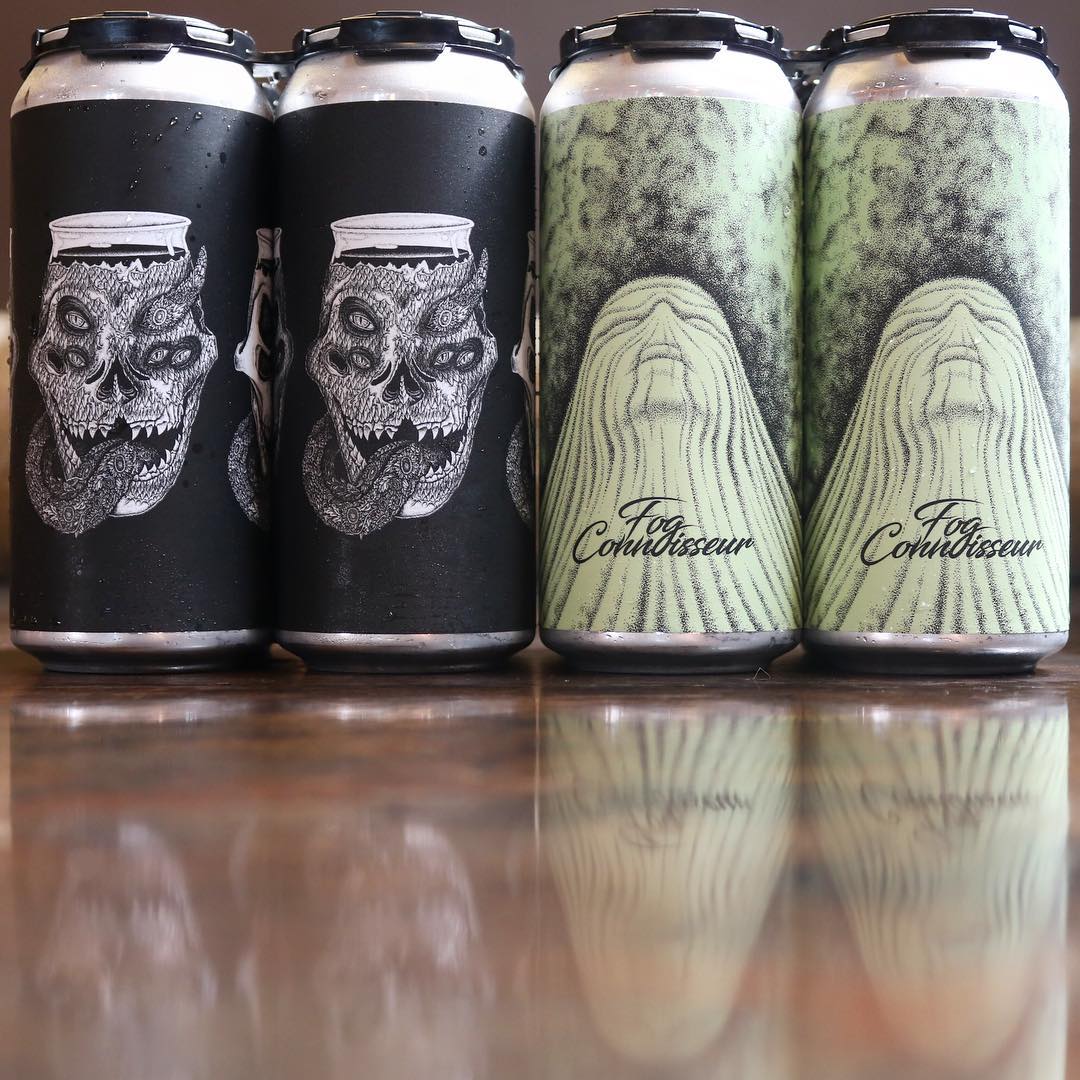 Alien Church (3 four packs / Roughly 200 cases) 4PM
Alien Church is our freaky scary Reptoid Alien with Flavor Photosynthesizing Tongue IPA. Brewed with heavy amounts of oats and extraterrestrially hopped with our favorite sticky drippy juicy American varietals. Luscious layers of bright mango, drippy guava & passionfruit. 7.0% abv. $18/four pack.
Fog Connoisseur (3 four packs / Roughly 320 cases) 4PM
Fog Connoisseur is our Rice Double IPA. Brewed with raw white wheat and rice. Intensely hoppped and dry hopped with Citra, Crystal, and beautiful hand selected German Saaz. Incredibly gooey but refined and refreshing. Enormous foggy notes of lychee, coconut milk, herbaceous pink grapefruit, and meadow flowers. AND check out the stippling job on the label by our lil' hard-wired psycho @mikeillustrated! 8.2%abv. $20/four pack.
Tangerine Dream Milkshake IPA (3 four packs / Roughly 320 cases) 5PM
Tangerine Dream Milkshake IPA is our latest psychedelic riff on THE boundary-pushing Culinary IPA series. Brewed with gobs of oats and lactose sugar. Conditioned atop heaps of luscious Madagascar vanilla beans and fresh and pungent mixed citrus purée (kalamansi, grapefruit, and Mandarin orange). Intensely hopped with Mosaic and Citra. Big notes of orange creamsicle, sticky marshmallow, fresh pressed grapefruit juice, and blueberry sorbetto. It's all so strange strange strange and it keeps getting weirder =). Dreamt up with our sweet angel life mates at Omnipollo. 7.5% abv. $24/four pack.
Tired Hands Brewing Fermentaria is located at  35 Cricket Terrace Ardmore, PA 19003