The Lost Abbey Sets Ultimate Box Set Collector's Edition Release Date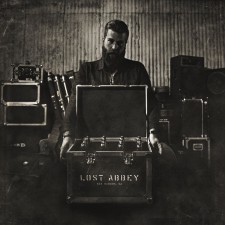 The Lost Abbey to Release Ultimate Box Set Collection November 24 – Craft Brewery will culminate its yearlong special release series with a limited edition collector's set
San Marcos, CA – Bringing its 12-month paean to classic rock anthems to a shuddering crescendo, The Lost Abbey will issue the complete Ultimate Box Set as a special collector's edition on November 24, 2012. Limited to a total of 500 publicly available sets, the collector's edition will include each of the 12 special edition brews (aka: "Tracks" 1 through 12), a custom- designed album sleeve with the full-sized art used on each of the beer labels and liner notes from the brewers — all packaged in hand-built, numbered metal road cases. The Box Set case and album sleeve were designed by Grammy® award-winning art director Matt Taylor of Varnish Studio in collaboration with John Schulz of StudioSchulz. Each of the Sets will cost $450 and be available only by lottery drawing.
The Ultimate Box Set releases began in January of 2012 with the brewery releasing one beer every month with names inspired by classic rock songs invoking Heaven or Hell. The beers covered the full gamut of The Lost Abbey's signature stylings — fruit and spiced, wood-aged, sours, wild, and spontaneously-fermented ales. Each was issued in 375ml corked, hood-and- wire format, included original label art, and was limited to a total run of approximately 1,000 bottles; 350 of which were sold in the brewery tasting room and had to be consumed onsite. The remaining bottles, reserved for the upcoming collector's sets, will be the only full bottles ever allowed to leave the brewery.
"This is the most ambitious project we've ever undertaken," said Tomme Arthur, director of brewery operations for The Lost Abbey, and the mind behind the Ultimate Box Set. "Not only have we produced 12 exceptional rare beers, but the original label art and stories associated with each, along with the one-of-a-kind hand-built road cases brought the entire concept together beyond anything I've encountered in my near 20 years of brewing. It really is the Ultimate Box Set."
Because of the extremely limited nature of the collector's sets, the brewery will not put them into general distribution. Rather, the 500 will be allocated to the public via a lottery with names drawn from patrons who purchased individual Track releases each month in the tasting room. Two lottery drawings still remain allowing those who purchase Track 10 in October and Track 11 in November an opportunity for a full collector's set.
The final release in the set, Track 12, will issue on November 24, coinciding with the complete collector's set. This Track, as with the earlier individual releases, will be available to the general public in the tasting room and must be consumed on site. More information on the beer will be posted on The Lost Abbey website in mid-November.
About Port Brewing / The Lost Abbey
Founded in 2006, Port Brewing and The Lost Abbey produces an extensive line-up of award- winning ales and lagers. Under the direction of legendary brewmaster and co-founder Tomme Arthur, the brewery was named 2007 Great American Beer Festival Small Brewery of the Year, and 2008 World Beer Cup Champion Small Brewery. The company's beers, many of which are aged in oak barrels for 12 months or longer, are universally recognized for their complexity, unique flavors, and bold, boundary-pushing styles.  www.lostabbey.com – @LostAbbey – Facebook