The Bruery Sourrento Goes on Sale
Please welcome our newest member of The Full Pint team, Denver Dublada. Denver will be curating beer news from around the country.
(Placentia,CA) – The Bruery announced a new Society Exclusive beer available for purchase. Sourrento is a sour blonde ale. Read on for description of these new release. Cheers!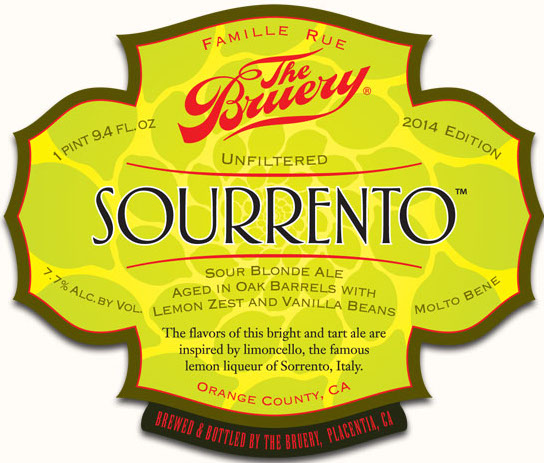 The Bruery Sourrento
Sourrento is a sour ale that was inspired by the lemon flavored spirt, Limoncello which hails from the city of Sorrento, Italy. To create this unique, sweetly sour flavor, we aged our sour blonde ale with both lemon zest and fresh vanilla beans. The resulting beer is somewhere between a classic sour ale, a delightful Italian apertif, and a lemon meringue pie.
Mystery beer #2
Limit 3/6 per RS/HS member
SOURCE email \ webstore