The Bruery Provisions To Close Down January 13th, 2013 For Good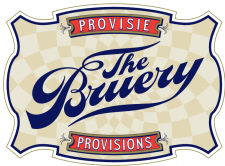 We at The Bruery regret to announce that we will be closing the doors on Provisions, our retail shop & tasting area in Old Towne Orange. Provisions has been an important part of our company, spawned by our passion for craft beer and the opportunity to introduce others to it. Our decision to shut the doors did not come easy. However, after examining our growing business, increased production capacity, barrel aging efforts, enhanced Tasting Room, and growing membership societies, it became apparent that Provisions is not the best use of our limited resources. We believe that this change will help us focus our efforts on brewing and distributing the best and most creative beer we can possibly brew to provide our customers with the best craft beer experience they can find. We encourage you to read some words on the closing from The Bruery's Founder & CEO, Patrick Rue, posted at www.thebruery.com/farewellprovisions
The entire Provisions' stock of craft beers, wines, cheeses, charcuterie and other artisanal products will be discounted this week. Reserve Society and Hoarder's Society members will receive 30% off beginning Tuesday, January 8th. The same discount will be available to the general public beginning Thursday, January 10th. We will stop food service effective today, January 8th, and retail service will stop on Sunday, January 13th. Beer from The Bruery will not be included in this sale, but will continue to be available at our Tasting Room, in Placentia.
We will continue to serve you and Orange County through our Tasting Room, which is adjacent to our production facility in Placentia. The Tasting Room has recently undergone renovations and now comfortably seats nearly 100 people and offers up to 40 different beers on draft, along with our full selection of bottled beer – all hand crafted by The Bruery. The Tasting Room will also carry a full line of Bruery merchandise. With easy access off the 57 freeway, abundant parking, and fine view of our newly expanded production facility, the Tasting Room will offer a unique setting to enjoy our one-of-a-kind beers.
We owe a heartfelt apology to our many customers who frequented Provisions and made it their local hangout and beer shop. We thank you for your nearly three years of support as we've enjoyed serving you and sharing so many craft beers, wines, cheeses and other delicacies. We hope to see you picking up where you left off – with a flight of beer, at our Tasting Room in Placentia, watching us brew.
Please visit www.thebruery.com , www.brueryprovisions.com or like us on facebook for further details.