The Bruery Melange #3 Being Bottled!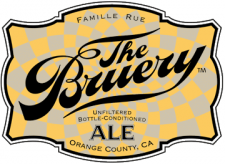 This must be a case of Santa Claus actually listening to me after all these years.  From The Bruery's Twitter Page, a link to a YouTube video, showing Melange #3 being bottled.  For those who don't know what Melange #3 is, it's magic in a bottle.
I was lucky enough to try it a few times at the tasting room, and even jotted down my tasting notes…

Appearance: Rootbeer brown,no head.
Aroma: Strong whiffs of bourbon, molasses, caramel, brown sugar and turbinado sugar.
Flavor: Heavenly flavors of brown sugar, roasted malts, chocolate, bourbon, graham cracker crust.
Palate: Thick yet not as thick as others of the same caliber,
Overall: Blows away even Bourbon County Stout.
It is a mix of White Oak, Papier, and an "Imperial Stout."  I like this beer better than Black Tuesday and one of my all time favs, Goose Island Bourbon County Stout.
Here is the teaser from our friends in Orange County. Enjoy!