The Bruery – Mélange #12, Beret and Hottenroth With Peaches Debut
(Placentia,CA) – It's a new month, and in the world of The Bruery, that means a few new beers. Read on for details of Melange #12 as well as two new beers under the Bruery Terreux label:  Beret and Hottonroth with Peaches.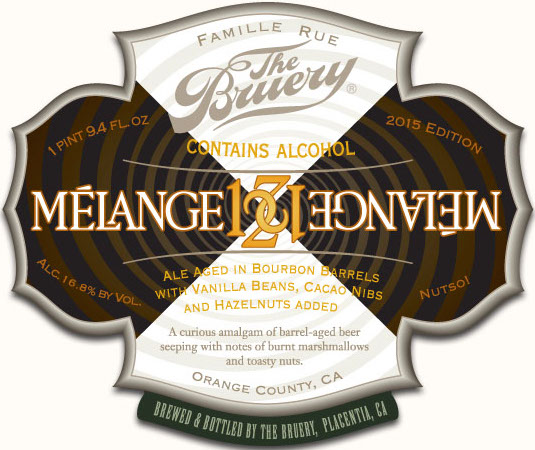 Mélange #12 – 16.8% abv. (Reserve Society Exclusive)
1+1 = 12?  One of the most exciting parts of creating a barrel cellar as expansive as ours is the opportunity to blend flavor components together, creating something that is greater than the sum of its parts.  Mélange #12 is a uniquely debonair blend of some of our favorite strong ales that have been allowed to age gently in bourbon barrels for an average of nearly 22 months.   Once these barrels were carefully selected to blend, we chose to enhance the beer and barrel flavors with three of our favorite ingredients: cacao nibs, vanilla beans and hazelnuts.   The result is one of our most lavish beers to date.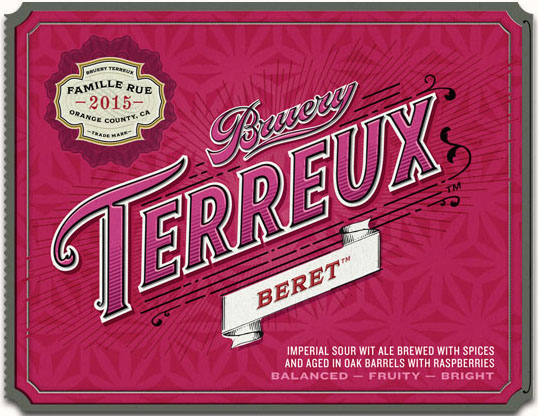 Beret – 9% abv. (Will hit full distribution as a year round beer)
Beret is as artistic as those who wear its namesake cap.  Our brewers developed a silky, full-bodied wheat ale which we began fermenting with our house yeast strain.  To finish the fermentation, we added our collection of barnyard bacteria, intended to slowly sour the ale, bringing out a slight funk and refreshing piquancy.  Finally, a small dose of pureed raspberries were added for just a hint of fruity tannins, putting the berry in Beret.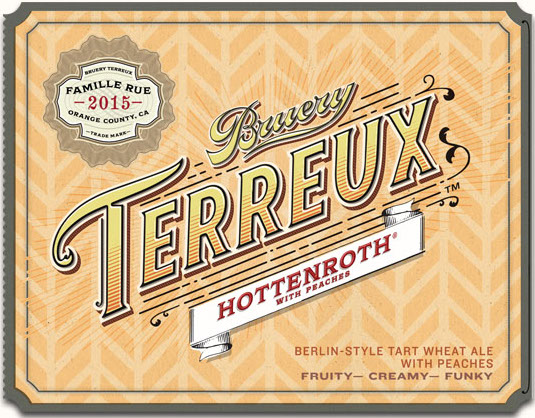 Hottenroth with Peaches – 3.7% abv – (Reserve Society Exclusive)
Hottenroth Berliner Weisse is brewed in memory of Fred & Sarah Hottenroth, Patrick's grandparents. This tart, German-style Berliner Weisse is as authentic as it gets. We use lactobacillus and a hint of brettanomyces to sour this very unusual, low gravity wheat beer. To cut the tartness for those with sweeter tastes, raspberry or woodruff syrup is a traditional way to sweeten the beer, but here we took the liberty to add puréed peaches for a sweet, fruity touch right in the bottle.