The Booth Brewing Releases EurekaSeoul Hop Ale with Huell Melon
(Eureka, CA) – The Booth Brewing will be releasing their fourth edition of their signature series EurekaSeoul Hop Ale on July 3rd with Huell Melon hops. It will be available in 16 oz. cans and 5.2 gallon keykegs. The beer can be found at limited locations in Humboldt County starting July 3rd, and in the Bay Area starting July 5th. Locations of the beer will be announced through their website and facebook page.
The Booth's signature Hop Ale is forged by combining the city of Seoul's passion for flavor with the freshest hops in the West Coast. Its hazy golden hue will leave you with a vivid impression of summer time. Double dry-hopped to give it a burst of honeydew melon, apricot, and strawberry aroma and flavor. With an ABV of 6.5% and low IBUs, this beer is a perfect refresher for those hot summer days!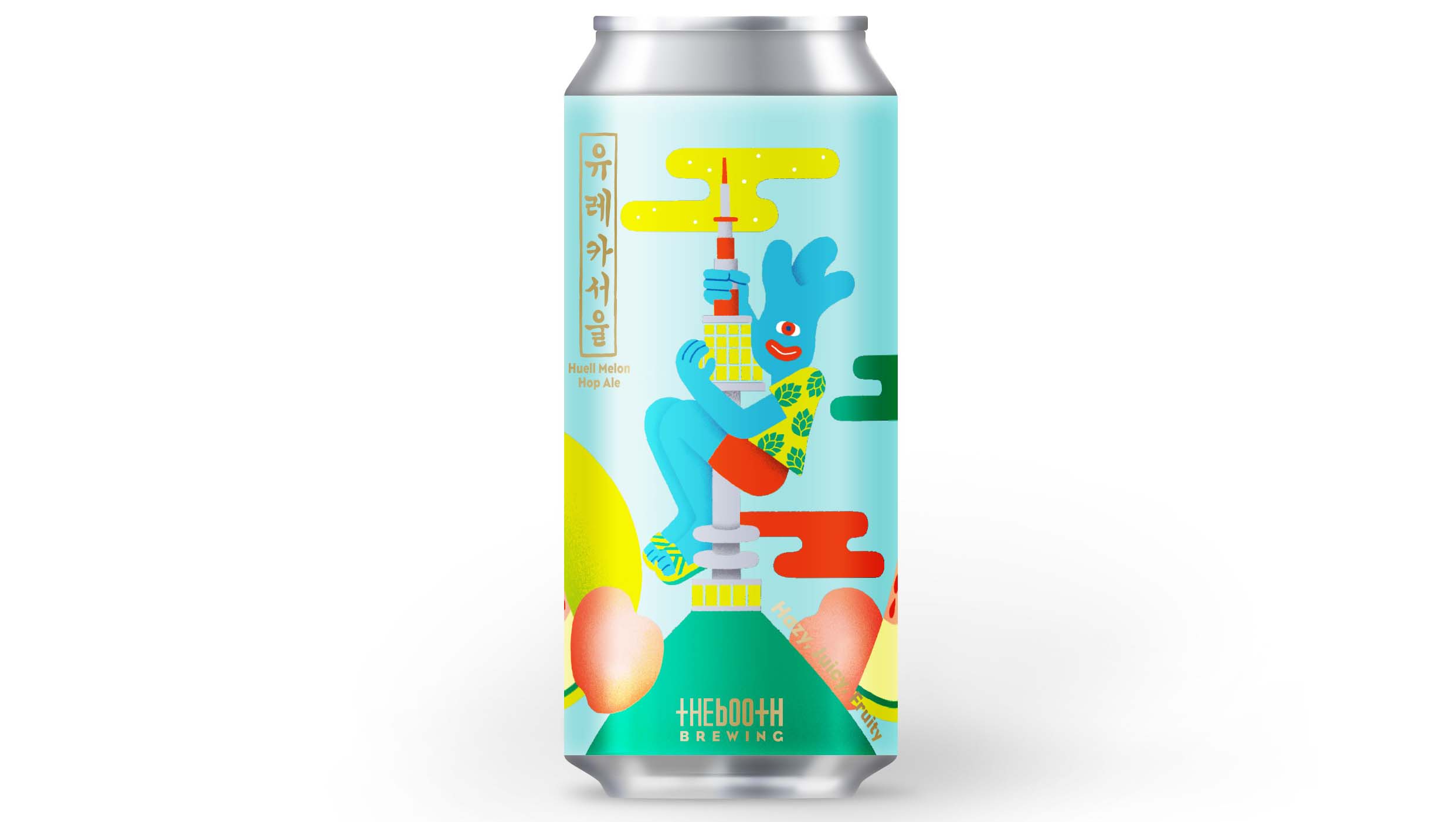 About The Booth Brewing Company:
The Booth Brewing Co. started off as a small pizza pub in an alleyway of Gyeongnidan in Seoul, Korea in May 2013. Its three founders, initially working as Korean medical doctor, financial analyst, and Economist correspondent, came together with their love of craft beer and the ambition to create a "booth" where young-minded people can gather to change the world while enjoying quality beer, when there was a lack of high quality beer. May 2017, 4 years since its birth, The Booth extended its operations into the current Eureka facility, which was formerly owned by Lost Coast Brewery. Since then, it has been catching the attention of many craft beer lovers across the nation. The Booth recently became winner of California IPA brewery of the year at the NY International Craft Beer Competition, and gold medal winner of the largest alcohol beverage award in Korea, Korea Wine & Spirits Award.