SweetWater Brewing Company Surges Ahead in 2010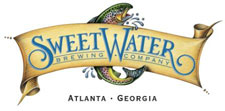 Atlanta-Based Brewing Company Looks to Exciting New Beginnings & Continuing Old Traditions
Atlanta, GA – SweetWater Brewing Company, Atlanta's own small brewery with big success, isn't celebrating its thirteenth year of business with the traditional cake and balloons. They're getting busy. In addition to a new Cask Ale Festival and the legendary 420 Fest on the books for this spring, SweetWater is expanding its mini-empire into ten new markets, releasing a new brew from its infamous Dank Tank, and adding a new year-round beer to its stellar lineup.
"We're firing on all cylinders and it is very exciting to see all the creative ideas coming out of the brewery," says SweetWater Founder Freddy Bensch. "For us, success isn't about becoming bigger and selling more beer. It's about staying true to our brand and what we do best: making kickass beers, supporting the causes we care about – such as our community and the environment – all the while remembering, 'We're not here for a long time- we're here for a good time!"
First up on the schedule is the new "Brew Your Cask Off" Cask Ale Festival on Saturday, March 20. SweetWater invited 75 special guest brewers, including local celebrities, home brewers, retailers and charities to create their own one-of-a-kind cask for festival attendees to sample and judge. The winning casks will be served at SweetWater's veteran festival, 420 Fest, April 17 and 18 in Candler Park. Festival goers can also enjoy SweetWater's award-winning array of brews, live music, and guided tours of the brewery. Tickets are on sale now and available online at www.brewyourcaskoff.com for $30 in advance, or $35 at the door.
Beer lovers across the Southeast rejoice! SweetWater is bringing "the beer you've been training for" into ten new markets in 2010 and will be available in select cities in Alabama, Florida, North Carolina, South Carolina, and will finally be available in Virginia as well. The notorious SweetWater 420 pale ale, award-winning SweetWater IPA and SweetWater Blue, will debut in ten new cities, such as Jacksonville, FL; Richmond, VA; and Wilmington, NC, throughout the year.
A new brew will emerge from the rarely released Dank Tank series late February to quench the thirst of ultimate SweetWater fans. The experimental one-hitter, BSP Quad, is a Belgian Quad Ale available for a limited time only in hefty 22 ounce bottles, and shipped in cases of 12. Don't miss out!
As if that wasn't enough, SweetWater brewers have been working tirelessly on the perfect addition to the family, and are set to introduce Sch'Wheat, the refreshing, unfiltered American wheat ale that will join the portfolio of year-round brews this summer in Atlanta. The tasty session beer will make appearances in SweetWater Tackle Box variety packs in the spring and on draft at 420 Fest before it is available to the masses at retailers.
Bragging rights! SweetWater Brewing Company was honored to participate in the Atlanta Cask Ale Tasting on Saturday, January 30 at 5 Seasons Sandy Springs. SweetWater's Spice of Life, a special version of SweetWater's Festive Ale aged in rum casks, took home first place in the specialty category!
About SweetWater Brewing Company: SweetWater Brewing Company is an Atlanta-based craft brewery specializing in aggressive West Coast style beers. SweetWater's brews are unpasteurized and designed to be consumed fresh so distribution is limited to the Southeast. The award-winning lineup of year-round brews includes SweetWater 420, SweetWater IPA, SweetWater Blue and Georgia Brown. SweetWater also features a Catch and Release series of beers available on a limited basis throughout the year, and an experimental, one-time-only Dank Tank series. The SweetWater Brewery, open for tours every Wednesday, Thursday and Friday at 5:30 p.m. and Saturday at 2:30 p.m., is located at 195 Ottley Dr NE, Atlanta GA 30324. For more information about SweetWater Brewing Company, please visit www.sweetwaterbrew.com.