Sun King Brewery Set To Release Tip-Off Ale
(Indianapolis,IN)  – Sun King Brewery is proud to celebrate Indiana's strong heritage of basketball with the release of a limited number of cans of Tip-Off Ale, a German-style Altbier with a rich copper color and mellow malt flavor. In addition, Sun King is proud to continue its partnership with the Indiana Pacers, where Tip-Off will debut on draft and in cans at the Pacers first home game against the Memphis Grizzlies this Thurs., Oct. 29 and be available for all Fieldhouse events, while supplies last.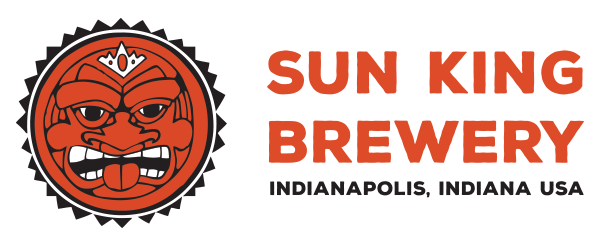 "We at Sun King are proud fans of the rich and successful history of our state's basketball teams – both professional and collegiate," said Clay Robinson, co-founder of Sun King Brewery. "Tip-Off's medium body and crisp taste is perfect to enjoy during a game."
Customers can find Tip-Off on draft and in cans at both Sun King locations – the original brewery in Downtown Indy and at the Tap Room and Small-Batch Brewery in Fishers. Additionally, customers can purchase draft at select bars, restaurants, and 16-ounce cans at liquor stores throughout central Indiana.
###
About Sun King Brewery
Sun King Brewing Company is the brainchild of Dave Colt and Clay Robinson. With the help of family and friends – Omar Robinson, Andy Fagg and Steve Koers – the first keg of Sun King beer rolled out the door for delivery in July 2009. Now available on tap and in cans at hundreds of locations around central Indiana, Sun King has grown into the second-largest beer brewer in the state of Indiana. The company's commitment to handcrafted seasonal and specialty beers has been rewarded with multiple medals at the Indiana Brewers Cup, Great American Beer Festival and World Beer Cup competitions. Visit www.sunkingbrewing.com for more information. Sun King Brewery is also on Facebook and Google+