Stone Brewing Co. Opens Third Company Store In Oceanside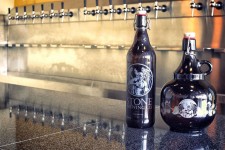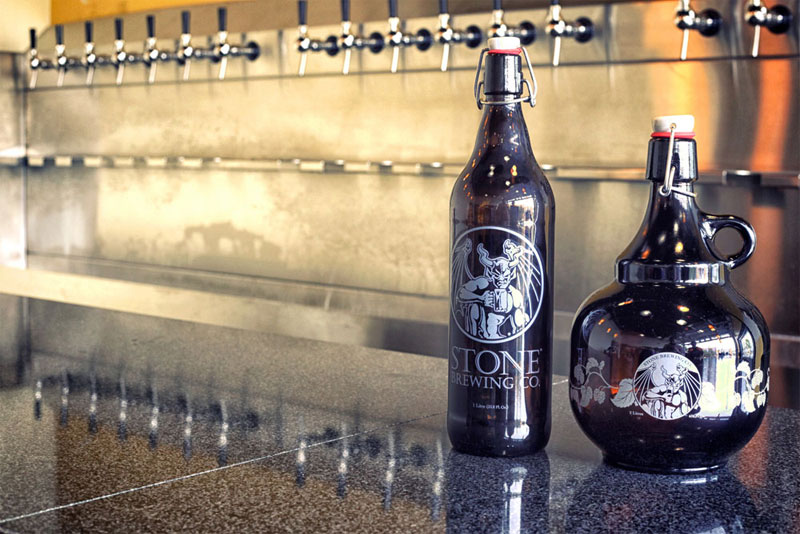 Stone Brewing Co. opens third company store location in Oceanside, CA – Company to Celebrate Grand Opening July 12
Oceanside, CA – Stone Brewing Co. is proud to announce the grand opening of the new Stone Company Store – Oceanside on July 12. The location features a stellar tasting room and handsome outdoor patio, offering bottled beer, growler fills, and Stone merchandise for purchase. The 5,000 square foot Oceanside property marks Stone's third Store location, joining Stone Company Store – Escondido and Stone Company Store – South Park, with a fourth location opening late summer in Pasadena, Calif.
"We found Oceanside to be the perfect location for our third Stone Company Store," exclaimed Greg Koch, CEO and Co-Founder of Stone Brewing Co."Oceanside is a city investing in its future and Stone Brewing Co. is proud to join other locally-owned businesses in revitalizing the community. We look forward to serving our tasty beer and providing patrons with a unique location to enjoy each other's company."

"We are thrilled to have a Stone Company Store open in Oceanside as it will provide a new destination forour visitors and locals alike," said Leslee Gaul, CEO and President of Visit Oceanside Conference & Visitors Bureau.  "It is an ideal fit for our beach community's authentic and creative vibe featuring small businesses with unique offerings."
The tasting room is sure to become a local favorite with thirsty patrons, boasting 20 rotating taps of Stone Brewing Co. beers including year-round, special, and one-time releases as well as periodic special vintages. Customers may purchase a growler fill to-go or enjoy four-, eight-, or 16-ounce pours on location. Fans of Stone Brewing Co. can profess solidarity for beer that defies mass-produced, fizzy yellow lagers by sporting Stone clothing and accessories on display in the Store.
Much like the Stone Brewing World Bistro & Gardens' "industrial meets organic" motif, Stone Company Store – Oceanside melds wood, stone, fresh air and an abundance of green plant life to liberate customers from of the cubical confines of their monotonous workweek. Rusty structural steel, granite, stained concrete, and boulders offer an unparalleled environment in the large outdoor patio area. Fire rocks placed on a stained concrete counter top provide customers seated around the table with warmth while others may choose to relax in wooden lounge chairs.
"We wish Stone Brewing Co. all the best in our beautiful beachside community," Oceanside Mayor Jim Wood, said.
For more information or what's on tap at Stone Company Store – Oceanside, visit stonebrewing.com, facebook.com/StoneStoreOside, or twitter.com/StoneStore.
Stone Company Store – Oceanside
310 North Tremont Street
Oceanside, CA 92054-2534
Phone Number: 760.529.0002
Hours of Operation
Sunday through Thursday: 11 am to 9 pm
Friday and Saturday: 11 am to 11 pm