Smuttynose News – Herbaceous, Lindz and Zinneke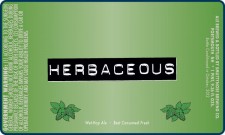 October brings us a bit of a break in the schedule, as we've finished brewing and packaging all eighty-eight 50 barrel batches of Pumpkin Ale. The space in the schedule has allowed us to bring you three consecutive Thursdays of Short Batch events.
October 11- The first Short Batch of the month is called Herbaceous. This amber ale was made with fresh, wet Citra hops direct from the vine. If you've never had a wet-hopped beer, you're in for a treat. You can read more about Herbaceous on our Brewers Notes blog. We'll be selling 46 cases of bottles from 5pm-7pm and you'll be able to taste the beer before you buy it.
October 18- Bars and restaurants around the Seacoast will be tapping kegs of Lindz, a Kolsch brewed locally grown and produced malt, in memory of our friend Lindsey Altshul. This Short Batch release is different from the rest, mostly because almost the entire batch is staying in out home market to be enjoyed by those who knew and still love Lindsey. For a full list of draft accounts, check out this blog post.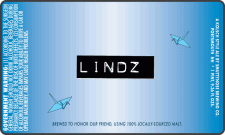 October 25- We'll be releasing 60 cases of brewery-exclusive bottles of Lindz from 5-7pm. There will be a two bottle limit per person.
Last but not least, we've updated our Big Beer schedule on both our website and the side bar of our blog. Zinneke, our new Belgian Stout, is the next release and it should be out in early November. Like the label says, we aged a portion of this Belgian-style stout in bourbon barrels and then blended it back in with the main non-oaked batch. When we've got all the final details, we'll post them on our blog, but if you can't wait for a reference point, this is a tweaked version of Smuttynose Short Batch #10: Belgian Stout.
If you find yourself missing out on some Big Beer releases, why not subscribe to our Big Beer Series? Each subscription is good for nine releases and includes private release socials at Smuttynose.