Smartmouth Brewing – New Packaging & Expanded Distribution
(Norfolk,VA) – In February 2016, Smartmouth released its first beer in 750ml bottles. President Porter Hardy states, "Smartmouth is committed to canning its flagship styles, however for smaller batches and limited release styles, 750 ml bottles are a great packaging vessel as they are easy to share and allow for limited runs of labels." These bottles will be big, bold and experimental beers with very limited distribution. Smartmouth will be releasing at least six limited styles in bottles in 2016. Buckle Up Belgian Coffee Stout was the first bottle and was brewed in partnership with Shackleton Coffee, a local Chelsea-Norfolk specialty coffeeshop. Third Rail Tripel, making a comeback after receiving much fanfare last year, will be released on March 19.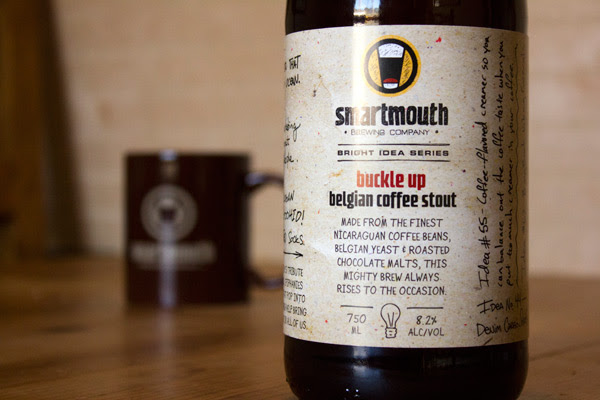 We've named this bottle series the "Bright Idea" series, as a tribute to random thoughts and daydreams, much like the unique beers themselves. Each label includes quirky epiphanies or proposed new inventions, such as scented socks. We hope this beer series helps to bring out the bright ideas in others and we have even included an email address on our labels asking beer drinkers to submit their own.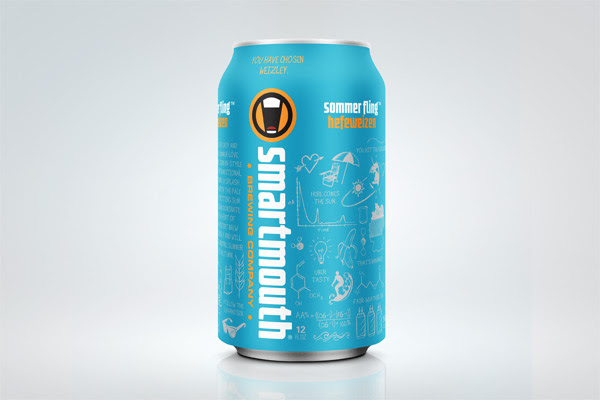 Smartmouth fans will soon be able to fill their coolers with their favorite summer beverage.  Sommer Fling Hefeweizen will make its debut in cans this spring. Last year, Sommer Fling was one our best-selling brands so we've responded by canning it for even wider distribution. These cans will feature a new labeling technique in which a plastic sleeve is applied to the can. Can manufacturers have made it impossible for craft breweries to order quantities of pre-printed cans under a truckload. Shrink-wrapped cans are available in limited quantities and allow for breweries to release smaller run styles. Sommer Fling will be one of the few hefeweizens available in cans, perfect for summer activity!
Through its distribution agreement with Virginia Eagle Distributing, the largest Anheuser-Busch beverage distributor in the state, Smartmouth beers will soon be coming to new on and off-premise accounts, including local grocery and convenience stores, restaurants, clubs and bars as far west in Virginia as Lexington to Harrisonburg.