Sixpoint Introduces Higher Volume Variety 12-Pack
(Brooklyn, NY) – We all know the feeling you get when you bring a 6pack to a party. You grab one beer, turn your head away and the whole pack has been crushed. Wouldn't hurt to have a little variety too. Hmm… what's the solution?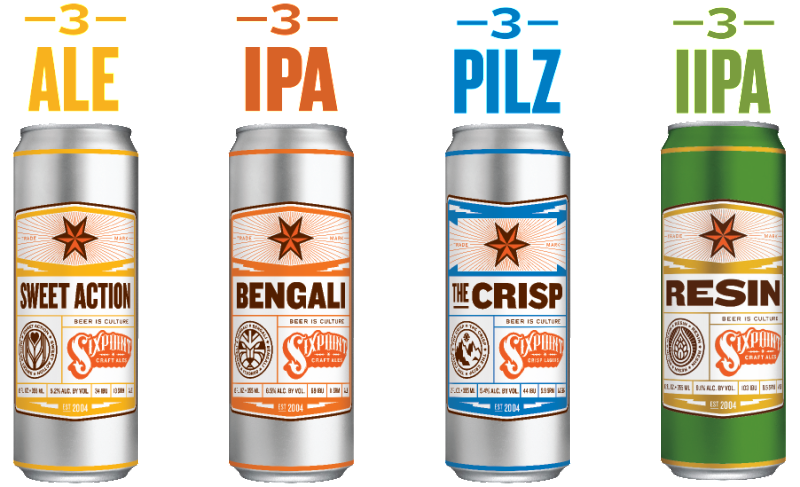 It's easy. HIGHER VOLUME
Crank up the volume and sling one of the Sixpoint BOOMBOXES over your shoulder. Savor the classic notes of THE CRISP, enjoy the smooth R&B stylings of SWEET ACTION, hop to the roar of BENGALI, and feel the dub vibrations of RESIN.
We're jazzed about the in-house design – the speakers even detach to become these slick coasters.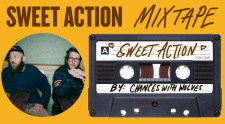 In concert with the BOOMBOXES theme we really did make you a mixtape… well, more than one, actually. We've created four custom Spotify playlists inspired by each beer featured in the pack. These playlists were curated by some of the most music savvy Mad Scientists we know:
For the Sweet Action mix we tapped our buddies Chances With Wolves, an epic DJ duo who've been doing weekly radio shows for years, now totaling 300+ episodes. They made a killer list of old school jams – almost 2 hours of chill vibes in all.

The next three mixtapes were created by Sixpoint team members with diverse musical perspectives:
For The CRISP playlist, DJ "Jersey" Dan Bisogno pulled together smooth, timeless classics.
The dub beats of RESIN were compiled by Adrian "DJ Mr. Brown" Marquez, who tore it up at Beer for Beasts for us last year.
And for BENGALI, Sixpoint's NYC Sales Chief Adam "That's Metal" Zuniga came through with a roaring metal set.
We're also inviting music-lovers to add to a shared "HIGHER VOLUME" playlist, and we're pumped to see what people create there.
With the Higher Volume 12-Pack, you turn the dial however you choose… it's Mad Science.
www.sixpoint.com – Facebook – @Sixpoint