Sixpoint Brewery Releases V Righteous & Power Ballad This Month
(Brooklyn, NY) – The March Can Release features two huge beers: V Righteous, an aggressive yet balanced Barrel-Aged Rye Ale coming in at 12.3% ABV, aged on Madagascar Vanilla, and Power Ballad, a massively emotional New England Style Double IPA loaded with Denali and Idaho 7 hops. These formulations are only available through the Sixpoint App (beginning March 19th) for pickup onMarch 24th at the brewery (with alternate dates available).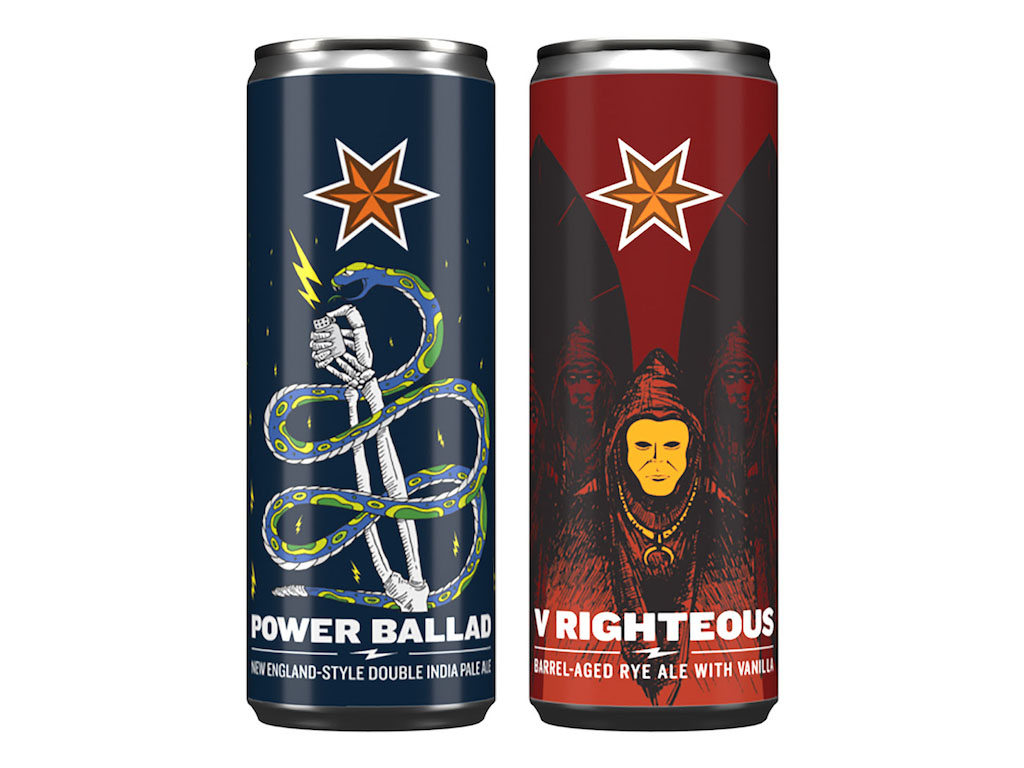 Make sure you update your app before the release! We've officially launched version 4.3 of the app, which includes a bunch of awesome updates. The app now features:
A vertical feed so you can easily scroll through everything that's available

Scannable in-app receipts: you'll be able to check-in and seamlessly pick up your order by scanning your phone when you get to the brewery

Merch item integration, so you can add swag right on to your order. This month we're featuring our Teku and a tote bag perfectly sized for a case of beer.

Changeable time slots: we get it; schedules change. If you need to update your pickup time after you've placed your order you can select a different date and time in a field just below your receipt.

Multiple releases can now be listed simultaneously, allowing us to do releases in other cities for the first time ever!
At the release, we'll have samples of the new specialties and test batches we've been working on, along with "Yesterday's Lo Mein" an amazing dish provided by Clancey. It's cold noodles with hot pork belly, and it is so damn good.
As a reminder, these beers are only available through the Sixpoint App and pickup is at the brewery on 40 Van Dyke St in Brooklyn. The official release party is Saturday, 3/24 from 10am-4pm. If you can't make it, we have alternate pickup windows (without the party) on 3/26 and 3/27, from 4pm-7pm.
BEER DETAILS:
Power Ballad
Style: NEIIPA  
ABV: 8.0% 
IBU: I7
Description: Power Ballad is a formulation we've been psyched on for months now. We're finally featuring the Idaho 7 in a bigger beer—the touch of sweetness from the higher ABV serves an an amazing backdrop to amplify the insane complexity of that hop. We're layering that with Denali, which is an absolute tropical bomb. The combo blasts huge notes of pineapple and dankness.
V Righteous 
Style: Barrel-Aged Rye with Vanilla
ABV: 12.3%
Description: V Righteous is a take on the Barrel-Aged Righteous we're going to release nationwide this month. This is a Small Batch version, amped up to an eye-popping 12.3% ABV and sold in 6-packs, aged in Upstate Rye Barrels from Finger Lakes Distilling, then dosed with a huge hit of Madagascar Vanilla.
CLICK HERE TO GET THE APP FOR IOS OR ANDROID