Silver City Brewery – 3 Releases for November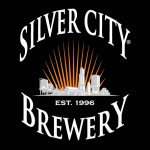 Silver City Brewery will be releasing three beers( including Bourbon Barrel Imperial Stout)  this November to kick off the cold winter months. Here are the labels and stats.

Bourbon Barrel Imperial Stout 9.2% ABV
Extremely limited- Silver City Imperial Stout conditioned and aged in Heaven Hills Bourbon barrels. What else do you need to know??!!
Big, black, roasty, toasty, hoppy, oaky and boozy. Enough said?
Release date 11/24
Availability – Bottles only at Silver City Brewpub
Old Scrooge – Christmas Ale – 9% ABV
If Old Scrooge can't get you in the Holiday spirit nothing can. A rich amber ale, ripe with fruit and spice, Old Scrooge's character will fully develop as it warms. Intriguing notes of apple, cherry and apricot occur naturally as a result of its unique fermentation and extended aging
Release date 11/24
Availability – Draft Silver City Brewpub
–         Limited bottles around the Puget Sound and at the Silver City Brewpub
Winter Bock (Lager) – 6.9% ABV
A blend of five different German and domestic malts come together to give a deep, rich color and a complex roasted flavor to this winter favorite. Over 6 weeks of cold conditioning makes this "one smooth brew"
Release date 11/12
Availability – Draft – Silver City Brewpub only
–         11/24 Bottles Silver City Brewpub only
About Silver City Restaurant & Brewery
Silver City Restaurant & Brewery is the Kitsap Peninsula's premier destination for award-winning, handcrafted beers, Northwest-inspired food, legendary hospitality, and great memories in a fun, friendly environment. Silver City was started in 1996 by Co-owners Steve & Scott Houmes, and it remains a locally owned and operated family establishment. Silver City Brewery's handcrafted beers are available at more than 300 Puget Sound area bars, restaurants, convenience and grocery stores throughout Kitsap, Jefferson, King, and Pierce counties.
Silver City's selection of Northwest-inspired food and handcrafted beers have resulted in more than 50 local, national and international awards including numerous Gold, Silver, and Bronze Medals at the prestigious Great American Beer Festival and the North American Beer Awards. Silver City is also the recipient of Evening Magazine's "Best of Western Washington – Best Brew Pub" Award four years in a row (2007-2010). In April 2010, Silver City was named, "Best Brewpub in the Nation," by Luxist Magazine.
For more information on Silver City Restaurant & Brewery, please visit us online at: http://www.silvercitybrewery.com, and on Facebook and Twitter.