Sail Through Summer And Float Into Fall With SweetWater's Motorboat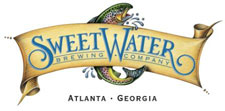 Award-Winning Catch & Release Seasonal Beer Back On Market This July
Atlanta, GA – Find your sea legs and get ready for the return of Motorboat, SweetWater's slap-you-silly Catch and Release seasonal beer. This bright malty red ale is built for speed and pleasure, so sit back and enjoy the complex ride of flavors. Its smooth sailing from here as this beer is anchored in Atlanta- and around the Southeast-long enough to get you through those scintillating summer nights and cool you down into fall.
You can find this titillating version of an ESB available in six packs and on draft. It's dry-hopped with Cascade hops and finishes just shy of 6 percent abv. Enjoy this award-winning beer (it won back to back medals at the Great American Beer Festival) while you can because Motorboat will sail off into the sunset come mid-October.
But don't worry! Motorboat will be back again next year. In the meantime, SweetWater's got you covered with their selection of seasonal beers to ensure your taste buds never get bored. Up next: Festive Ale to get you through the holidays with Happy Ending returning at the end of the year to welcome 2011.
Beer lovers can always count on SweetWater to keep them afloat – whether it's crafting their latest lip-smackin' brew or supporting environmental campaigns, such as the wildly successful Save the Hooch campaign. While the numbers are being tallied on what will be donated to Upper Chattahoochee Riverkeeper, the brewery is gearing up to launch the Save the Gulf Coast program aimed at raised funds and environmental awareness after the BP oil spill disaster with Mobile Baykeeper. And if that's not enough, welcome the Crank Tank, a new rye'd ale supporting Camp Twin Lakes and Spin for Kids this fall.