Important Info From Todd at Cape Cod Beer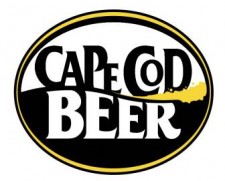 We got this note late on Friday, and wanted to pass this along to all Cape Cod Beer fans out there. The term of the day is BOIL ORDER.
We were notified earlier tonight by the BARNSTABLE WATER/FIRE DISTRICT that they are on a BOIL ORDER.  This means that tap water needs to be boiled for 1 minute prior to use for drinking etc.
This has happened recently in Falmouth and COMM and as far as we understand this is due to the water table of our single source aquifer being higher than usual and making contact with things in our environment that it does not typically.  As far as we understand this contamination is NOT in the distribution system but at a single source in the system.  Hopefully, like the COMM boil order, it will be resolved quickly.
What does that mean in terms of Cape Cod Beer?
There are actually very few areas where we use water that is not boiled as part of the process, this includes the refilling of growlers, where we use tap water to rinse your growler.
We ask that if you are planning to come for refills while the boil order is in place that you clean your growler at home. We can still sanitize it with boiled water and fill it as usual.  If you come to the brewery with a dirty growler we will be required to "swap out" your growler for a new one.  This works until we run out of prefilled growlers.
We are working on additional solutions to keep the refill process rolling, but rest assured that the safety of our customers and the quality of our product is our PRIMARY concern.  If we feel at any time that we can not safely continue to sell beer out of this location, we will certainly let you know.
If you have any questions, please do not hesitate to contact us directly.
We appreciate your patience and support during this challenging time.
Cheers
Todd and Beth Marcus
Cape Cod Beer, Inc.