RJ Rockers Brewing Co. returning downtown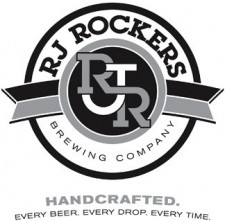 RJ Rockers Brewing Co. is coming back downtown.
Spartanburg County's only brewery signed a lease this week to move into the former Salvation Army building on the corner of West Main Street and Daniel Morgan Avenue.
Rockers, which spent the first five years of its 11-year existence as a downtown brewpub – or brewery/restaurant – where Delaney's Music Pub & Eatery currently resides, expects to be up and running in its new location by May 1.
'Thrilled'
"We're thrilled to be coming back," said Mark Johnsen,
Rockers' founder, brewer and president. "A brewery in a downtown setting – it's like the United States prior to Prohibition. Every city had their brewery, and they valued it, they supported it, and now we're back downtown where we got our original start, and we're looking forward to once again becoming a vibrant part of the community."
While "location, location, location" is considered one of the keys to any successful business or real estate venture, it is also said that timing is everything, and both played a part in Rockers' move.
In December, Johnsen's partners, Nick Wildrick and John Bauknight of Longleaf Holdings USA, bought a new facility for Rockers on Southport Road that was to double the space of the brewery's current location in B&H Industrial Park off New Cut Road. But according to Johnsen, Spartanburg business mogul George Dean Johnson Jr. read a Herald-Journal article about the move and made Rockers an offer to move into the downtown location. Johnson's real estate development company, Johnson Development Associates Inc., purchased the Salvation Army building in November 2007.
"We are excited that (Rockers is) going down there," said Foster Chapman, president and CEO of Johnson Development. "Having people making a product in the central business district I think is unique, and we're happy for that. Ultimately, it just adds that much more to the fabric of Morgan Square. It makes Morgan Square a little bit longer and extends the opportunity for people to wander around down there and see things. So it's good for Spartanburg."
The Salvation Army store moved out of it former spot on Dec. 1, 2008, and opened in its new location at 1529 John B. White Sr. Blvd. three days later.
"We bought (the building) because we thought it was a key spot on Main Street – it was sort of the first piece of property that you see as you come into town from the west," Chapman said. "Ultimately, we think it needed a higher and better use than the Salvation Army store, and everything just worked well where the Salvation Army store could move into more of a retail corridor, and then boom, (Rockers is) moving right in on the heels of them."
Teaming up
Wildrick and Chapman, whose respective businesses each own numerous properties downtown, would not reveal terms of the Rockers deal, but it's clear Johnson Development wanted the brewery downtown.
"We're hugely appreciative of (Johnson Development) helping us make it happen," Wildrick said. "To get us downtown – the thanks goes to them. They helped us out a good bit."
Most of the plans for Rockers' initial move to the Southport Road building are still intact, but now on a larger scale. Johnsen is planning a 6,000-square-foot tasting and event room, while the brewery itself will be 9,500 square feet. Over time, Johnsen said, the 40,000-square-foot building will be a multi-tenant facility.
Wildrick, meanwhile, leaves for China on Monday to inspect Rockers' new equipment, which should arrive before April 1.
By May 1, Rockers plans to be brewing its six year-round beers, plus a spring seasonal called Son of a Peach Wheat Ale, in the new building.
"Having the brewery in the old Salvation Army building gives us a lot more exposure than the building that we own on Southport Road," Wildrick said. "So we're real excited about it. Plus, we can do a lot more things in that building as well. It fits all our needs.
"Being downtown helps us be Spartanburg's beer. That puts a lot more pressure on retailers and restaurants to carry our product. The community has supported Rockers for 10 years, so without the community we'd be nothing."
Downtown catalyst?
Retailer Carriage House Wines, which already carries Rockers' beers, can now point across the street when customers ask where they're made.
"I'm very excited about it," Carriage House owner Tony Forest said. "That's something that's not going to go away anytime soon, so I think that's a long-term tenant for downtown."
According to the Brewers Association, a national industry advocate group based in Boulder, Colo., there are several examples nationally of breweries that have served as a hub for the revitalization of a downtown area. The best example is lower downtown Denver, where the Wynkoop Brewing Co. opened in 1988.
"The whole area just revitalized," Brewers Association Director Paul Gatza said. "It used to be a series of boarded-up warehouses, but then dozens of restaurants moved in there, as did the Colorado Rockies' ballpark (Coors Field), and that part of town is now wonderful and vibrant."
Unlike Wynkoop, Rockers will be a microbrewery only and not serve food, though other future businesses occupying part of the new Rockers building potentially could.
Gatza said the Southeast, including South Carolina, Georgia, Alabama, Mississippi and Florida, is the fastest growing region in the country for craft beer, with sales increasing 30 percent last year.
That could bode well for the future of Rockers, and Spartanburg.
"We've got some really terrific young business people that believe vitally in our future," City Manager Mark Scott said. "We are very excited for anything that brings that kind of vitality back to the downtown area. I think it's a great prospect for us."