Odell Brewing Releases All Colorado Hopped Beer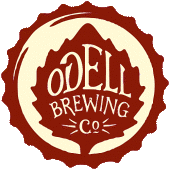 Odell Brewing "Hops" On Organic Colorado Crop
On February 19, 2009, Odell Brewing secured a supply of organic Colorado grown hops. The brewery will use the hops in a small batch limited release beer this fall.
Odell Brewing has partnered with Paonia hop grower Glen Fuller. Fuller's crop yielded around 1,500 pounds of five different hop varieties in 2008. Last year, Odell brewers used some of Fuller's hops in its Handpicked Pale Ale, a small batch locally hopped beer the brewery has brewed for the past three years. Odell plans to use the farmer's Cascade and Chinook hops for a new all Colorado hopped brew.
"We are very excited to have a supply of sustainable local hops to work with," said Brendan McGivney, production manager for Odell Brewing. "It's great to have the opportunity to be creative with quality home grown ingredients."
Odell Brewing's new all Colorado hopped beer is in development on the brewery's 5 barrel Pilot Brewing System. The beer, to be released this fall, will be available in liquor stores.