River North Brewery to Release Mr. Sandman & Whiskey Barrel Aged Mr. Sandman
(Denver, CO) – In a year of stouts run amok, River North Brewery is paying homage to the classics. On Saturday, December 9th, the brewery will release Whiskey Barrel Aged Mr. Sandman, alongside a new batch of Mr. Sandman, the beer that serves as its foundation.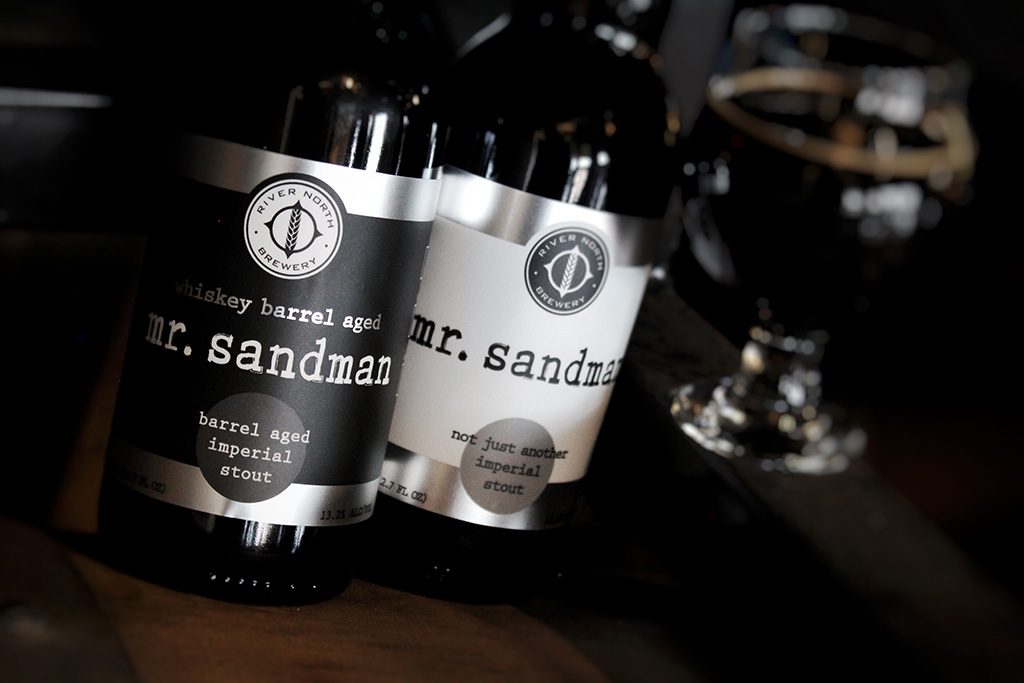 While River North has dabbled in the recent trend of exotically flavored stouts, Whiskey Barrel Aged Mr. Sandman is a more traditional barrel-aged imperial stout, stacking layer upon layer of dark roasted barley and barrel notes. Deceptively smooth and delightfully full-bodied, this is a beer for people who like the taste of a rich, robust stout without any frilly distractions.
On its own, Mr. Sandman comes in at 11.9% ABV, a dark beer lover's dream. Allow that beer to rest in Colorado and Utah whiskey barrels for ten months, and you have Whiskey Barrel Aged Mr. Sandman, finishing at 13.2%. While River North has released barrel variants of Mr. Sandman as part of their Single Cask program, this is the first time a barrel-aged Mr. Sandman will be available outside the taproom.
The brewery will have both beers on tap and in bottles to-go at the release party, starting at Noon in its Denver taproom. Snag bottles of classic Mr. Sandman at $10 each, or Whiskey Barrel Aged Mr. Sandman for $12 each, with a one-case limit on each beer. River North notes that both beers will age exceptionally well, making perfect gifts for beer lovers' cellars.
After this, River North has one more trick up its sleeve for 2017. On Saturday, December 30th, the brewery will round out their Single Cask program with the release of Single Cask Tripel: Manhattan Cocktail Barrel.
As independent Denver brewers established in 2012, River North Brewery crafts #AdventureFuel only available in Colorado, with a full lineup of crushable cans and cellar-worthy bottles.
www.rivernorthbrewery.com – @rivernorthbrew – facebook