Revolution Brewing Introduces Freedom Lemonade (Don't Worry It's Beer)
(Chicago,IL) – Revolution Brewing is introducing Freedom Lemonade, a new evolution of the brewery's Freedom Session Sours made with real fruit. Freedom Lemonade sparkles with homemade flavor, joining bright lemon sweetness with a naturally tart, effervescent finish. It's refreshing and sessionable at 4.5% ABV.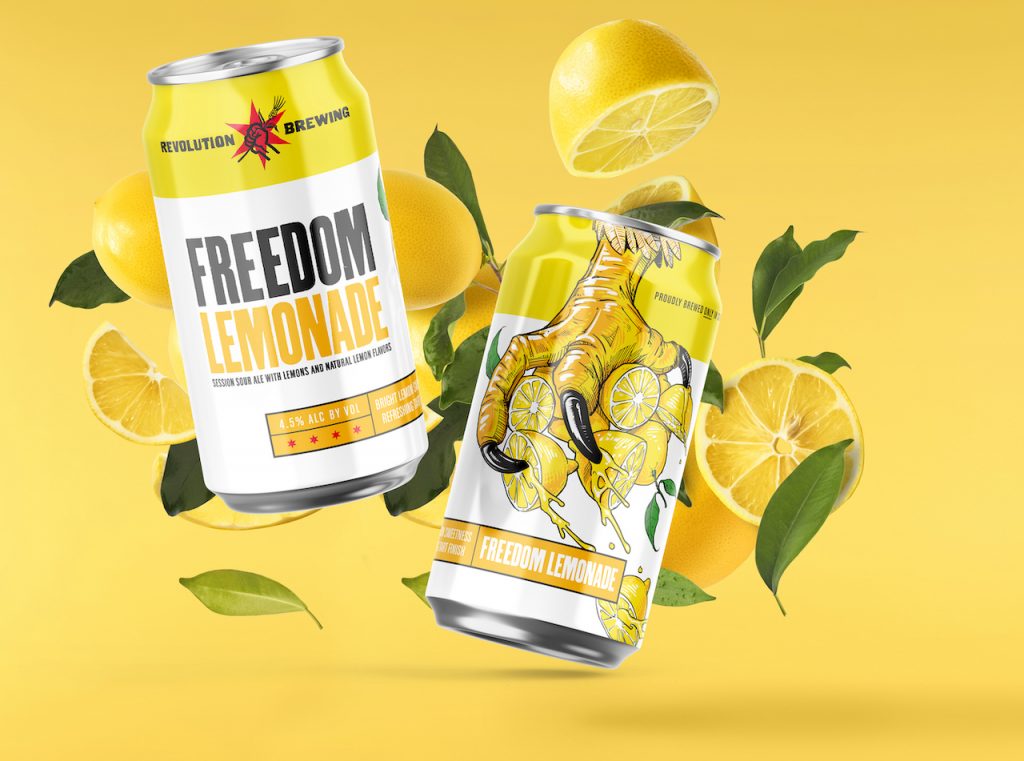 "A cold glass of lemonade is such a classic American drink. It has that cane-sugar sweetness, and the tartness and unmistakable aroma of freshly-squeezed lemons," Revolution Brewmaster Jim Cibak said. "Our brewers crafted Freedom Lemonade to deliver all of those familiar qualities in a beer."
Freedom Lemonade is made by blending sour ale with cane sugar, lemon juice concentrate, and natural lemon flavor. This perfect blend of ingredients brings the character and refreshment of a pitcher of lemonade to a can of craft beer. Like Revolution's other fruit-forward beers, Freedom Lemonade will appeal to drinkers who typically reach for a seltzer or white wine option.
"We're brewers to the core and we've never been interested in making a seltzer. It's not a radler, it's not a shandy, it's a true lemonade beer," Revolution Chairman of the Party Josh Deth said. "Freedom Lemonade is our alternative to the alternative."
Freedom Lemonade will debut at retailers in six-packs of 12-ounce cans beginning in January 2022, and launch on draft in March. Distribution will extend across the brewery's Midwest footprint.
About Revolution Brewing
Revolution Brewing is the largest independently owned brewery in Illinois. Revolution proudly brews only in Chicago between the original Brewpub in Logan Square and production brewery in nearby Avondale. Revolution currently distributes in Illinois, Indiana, Ohio, Massachusetts, Michigan, Nashville, New Jersey, New York City, and Wisconsin.