Oskar Blues Set to Host Darkest Day BA Stout Event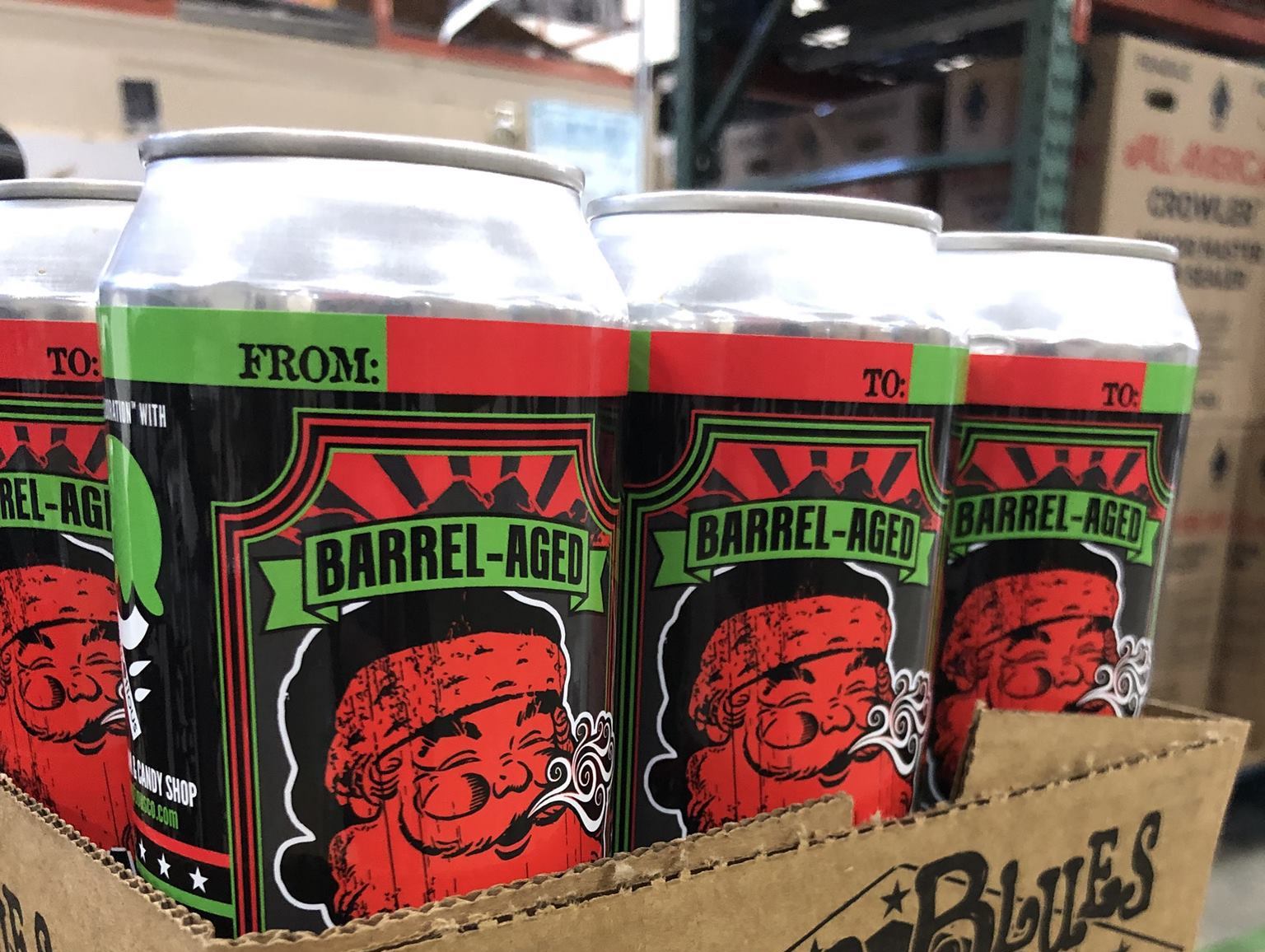 (LONGMONT, CO) – On December 21, Oskar Blues will host the first ever Darkest Day event, a celebration of dark, barrel-aged beers that coincides with the Winter Solstice – the longest, darkest day of the year. The event will feature five limited release barrel-aged imperial stouts, four of which have never been seen before. This bone-warming ceremonial shindig of barrel-aged indulgence is going down at Oskar Blues Boulder, CO, and Longmont, CO, taproom locations.
This unprecedented barrel-aged lineup will include the following:
Jefe's Horchata Barrel-Aged Imperial Stout is a 12.8% ABV imperial stout with spicy cinnamon and creamy vanilla flavor. This take on the traditional Mexican "agua fresca" is a collaboration with Jefe's Tacos & Tequila, a modern taqueria and tequila bar located on Main Street in Longmont, CO, just a few miles from Oskar Blues' Longmont brewery.
Santa's Beer Breath Barrel-Aged Imperial Stout was inspired by "Santa's Breath" ice cream made by Scrumptious Ice Cream and Candy Shop from Longmont, CO. With peppermint and cocoa flavors combined with whiskey notes from the barrel-aging process, this 12.8% ABV holiday treat will jingle your bells and stuff your stocking.
Chocolate Hazelnut Praline Barrel-Aged Ten FIDY started out as Oskar Blues' darker-than-dark barrel-aged behemoth before being treated with chocolate and hazelnut flavors to resemble a rich Belgian ganache at 12.8% ABV.
Salted Caramel Barrel-Aged Ten FIDY Imperial Stout, 12.8% ABV, confuses the taste buds in the best possible way, juxtaposing smooth, creamy caramel with surprising-yet-balancing saltiness in this CANfectionary take on BA Ten FIDY.
Hot Buttered Rum Barrel-Aged Ten FIDY Imperial Stout matches the classic winter cocktail with the deep complexity of aging the OG imperial stout in both bourbon and rum barrels over a period of two years. The result is a subtly spiced, not-too-sweet rumdinger of a brew at 13% ABV.
Since Neolithic times, the Darkest Day has been observed as the last celebration before deep winter begins. In fact, Neolithic partyers would throw a rager and break into the year's finally fermented beer and wine. Oskar Blues Brewery carries on this ritual beer-drinking tradition with Darkest Day, taking place December 21 at Oskar Blues Brewery's Boulder, CO, and Longmont, CO, taprooms.
All five barrel-aged variants will be available on draft and in 19.2oz cans while they last. There are no limits. Folks who purchase a 4-pack of barrel-aged stovepipes will receive a free 19.2oz can of Santa's Beer Breath.
About Oskar Blues Brewery
Founded over 20 years ago in Lyons, Colorado, Oskar Blues Brewery launched the craft beer-in-a-can apocalypse with their hand-canned flagship brew, Dale's Pale Ale. Today, Oskar Blues operates breweries in Colorado, North Carolina and Texas while reaching 200,000 barrels per year and featuring Dale's Pale Ale as the nation's #2 top-selling craft can six-pack at U.S. supermarkets. Oskar Blues is available in all 50 U.S. states, Washington, D.C., and parts of 17 other countries. Along with Cigar City Brewing, Perrin Brewing Company, Squatters Craft Beers and Wasatch Brewery, Deep Ellum Brewing and Three Weavers Brewing, Oskar Blues Brewery belongs to CANarchy, a disruptive collective of like-minded craft brewers dedicated to bringing high-quality, innovative flavors to drinkers in the name of independent craft beer.
To keep up with all things Oskar Blues, visit http://www.oskarblues.com/